'Pirates Of The Caribbean': Video Shows Whale Skeleton Being Built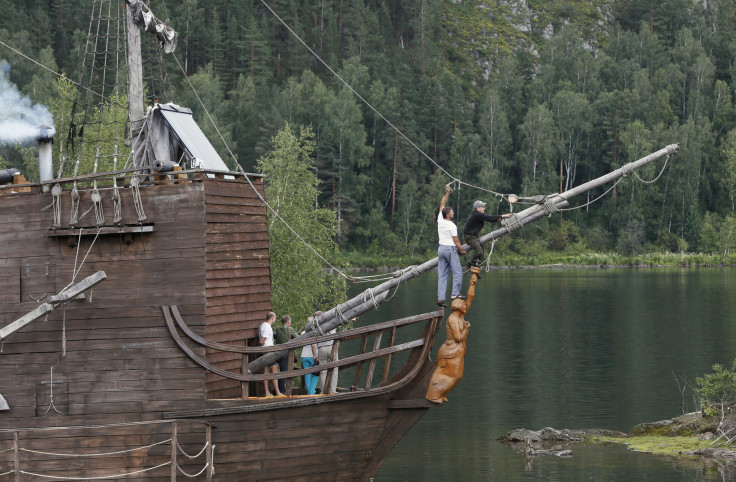 A leaked video from the set of "Pirates of the Caribbean: Dead Men Tell No Tales" in Australia has been posted online. The video shows the fake skeletal remains of a whale being built for the movie. [Spoiler alert]
This leaked video posted on the YouTube channel of bigfootkam shows the crew of the movie preparing the set for filming of scenes. None of the cast members can be seen. Gold Coast Bulletin reported that the set is being built at Hastings Point in New South Wales, Australia. The beach and the town nearby, which are said to be relatively quiet normally, are apparently abuzz with people talking about the arrival of the film crew.
Work is said to have begun Tuesday. The production crew is said to have built the set structure using coated polystyrene material at their Village Roadshow Studios. The structure was later disassembled to be taken to the site and then resembled by welders using power tools, generators and scaffolding.
The set is expected to be completed by Friday and the movie directors Joachim Ronning and Espen Sandberg are expected to bring in more equipment before they start filming.
Actor Johnny Depp, who will play Captain Jack Sparrow, will reportedly arrive via helicopter to the site to film his scenes. Meanwhile, Perth Now reported that cast member Kaya Scodelario recently suffered a shoulder injury when she fell on the set.
Filming for "Pirates of the Caribbean: Dead Men Tell No Tales" had to be stopped previously, when Depp suffered a hand injury and had to fly back to the U.S. The report notes that the movie has been plagued by such troubles and is said to have exceeded its $250 million budget by more than $70 million.
© Copyright IBTimes 2023. All rights reserved.