Pittsburgh Steelers Cut Another Key Veteran in James Farrior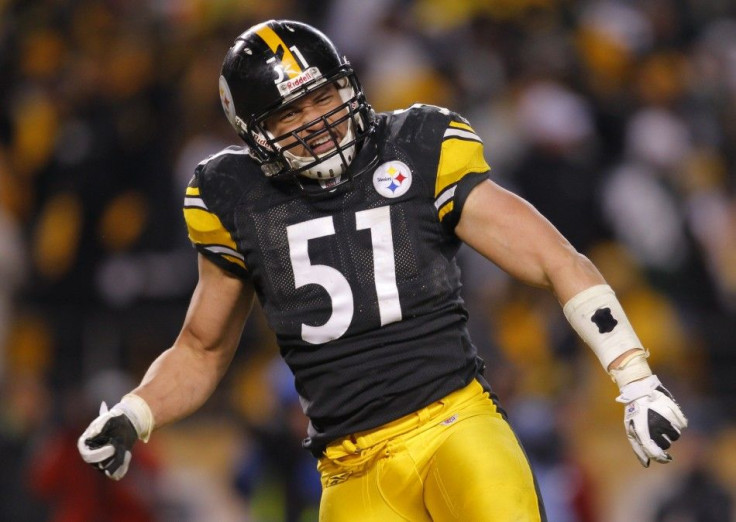 The Pittsburgh Steelers are clearly revamping their roster with an eye toward getting younger, as another Steeler stalwart, James Farrior, was cut today.
Earlier this week the Steelers let go of 14-year veteran Hines Ward, 13-year pro Aaron Smith and 11-year guard Chris Kemoeatu. Ward, Smith and Kemoeatu spent their entire careers in Pittsburgh, while Farrior has been a part of the team since he left the Jets after the 2001 season.
Farrior, a linebacker out of the University of Virginia, had 30.5 sacks and 1080 tackles in the steel city and only missed six games in the 10 years he was a member of the team. He was a two-time Pro Bowl selection as well as a two-time All-Pro. He was named the Pittsburgh Steelers Most Valuable Player in 2004.
When the season ended, the Miami Sun Sentinel estimated that the Steelers had $150 million committed to salaries for the 2012-2013 season, the most in the league. This year's cap figure will be roughly $125 million so Pittsburgh was forced to jettison veterans.
All three men were key components of the Steelers two most recent Super Bowl titles in 2005 and 2008 with Ward winning the MVP in 2005. They also were a part of the team that lost to Green Bay in the 2010 Super Bowl.
The moves will surely shake up a roster and an organization that has been one of the most dominant in the league for the past decade, in large part because they retain veterans and keep continuity in their system.
The Steelers are now faced with the daunting task of replacing three starters, plus Smith, through either free agency or the draft. The draft will be their better option as free agents can be expensive and they are already up against the cap.
Pittsburgh will select at the 24th spot in this year's draft in April.
© Copyright IBTimes 2023. All rights reserved.