Pittsburgh Steelers vs. Carolina Panthers 2016: TV Channel, Live Streaming Info, Start Time, News For Final Preseason Game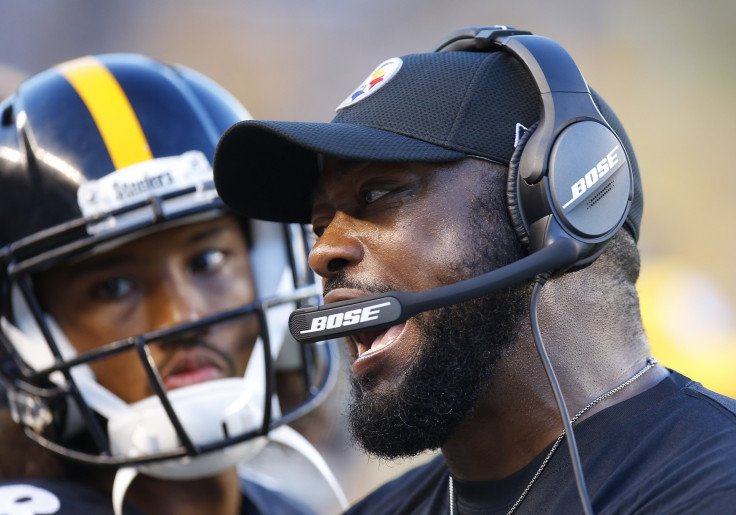 Two days before rosters are cut to 53 players, the Pittsburgh Steelers are looking for their young tight ends to step up and the Carolina Panthers have a deep battle at wide receiver when the two squads meet in Thursday night's final preseason contest at Bank of America Stadium.
Each side already made their first round of major cuts and injury designations on Tuesday. The Panthers are down to 74 players while the Steelers are at 75 with the deadline on Saturday at 4 p.m. ET.
The defending NFC champions have nine receivers and are expected to make big cuts at the position. Kevin Norwood, Damiere Byrd, and Brenton Bersin are all in contention for a Panthers roster spot.
Receiver depth will be key for Carolina this season. Quarterback Cam Newton made the most with a patchwork unit last season after Kelvin Benjamin went down, but head coach Ron Rivera will likely hope to find some solid playmakers before the start of the season.
Bersin, entering his third season with the Panthers, leads the statistical race with a more balanced six receptions for 72 yards, while Norwood's impressed with six catches for 42 yards, and Byrd's snatched five balls for 93 yards and flashed some big-play ability.
Meanwhile, the Steelers thought they had Heath Miller's heir after signing Ladarious Green away from San Diego, but he was sent to the Physically Unable to Perform (PUP) list on Tuesday, opening the way for youngsters Jesse James, Xavier Grimble, Paul Lang, and David Johnson.
Head coach Mike Tomlin's comments on Tuesday were quite transparent as to who's leading the race.
"These young guys are continually on the rise, in terms of the quality of their play," Tomlin told reporters. "I'm talking about Jesse James and Xavier Grimble. We'll expect that maturation process to continue as we get into the regular season. Often, that's the case. None of us are finished products just because we're approaching opening day. I'll expect those guys to continually get better on a day-to-day basis. And even over the course of the journey.

"I'm excited about where they're headed, and I'm excited about some of the things they've been able to accomplish from a developmental standpoint to this point. But it's reasonable to expect those guys to continue to get better, even as we get into the journey."
James played in eight games in 2015 and leads the Steelers in preseason receptions with seven for 36 yards and a touchdown. Grimble, who went undrafted in 2014, pulled down two receptions for 26 yards in the preseason. Like James, Grimble's large size can help Pittsburgh with run blocking.
Johnson may not have a great deal of size but he has experience on his side. The 29-year-old began in career in Pittsburgh in 2009 and appeared in 16 games with the San Diego Chargers in 2015.
Lang is a rookie and likely a candidate for the practice squad.
Start Time: Thursday, 7:30 p.m. ET
TV Channels: KDKA-TV (Pittsburgh); Panthers TV Network (Carolina)
Live Stream: A live stream is available at NFL Game Pass
© Copyright IBTimes 2023. All rights reserved.