Plane Crashes in Guyana; No Deaths Reported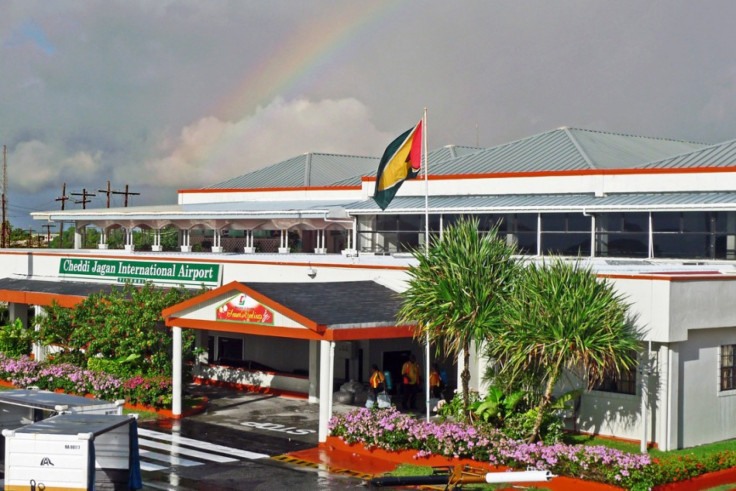 An airplane crashed and split into two while landing at Cheddi Jagan International Airport in Georgetown, Guyana.
No deaths were reported, although there were some injuries.
The Caribbean Airlines Boeing 737-800 flight BW-523 from New York was carrying 163 people on board, including 157 passengers. It had stopped in Trinidad prior to its flight to Georgetown.
Reportedly, amidst wet weather, the craft overshot the runway, but was able to halt before nearing a 200-foot ravine. Had it slipped into the ravine, many deaths would likely have resulted.
"We are very, very grateful that more people were not injured," Bharrat Jagdeo, the Guyanese President, told The Associated Press.
A woman passenger told Guyana's Kaieteur News service, "It was terror. I was praying to Jesus."
She added that after her husband opened an emergency door, passengers quickly escaped the doomed craft.
Guyana's Health Minister Leslie Ramsammy told Agence France Presse one person suffered a broken leg and several others had minor bruises. They were all taken to a hospital in Georgetown.
Reportedly, Caribbean Airlines, which is majority-owned by Trinidad and Tobago, does not have a history of serious safety issues.
Guyana is evenly divided between people of East Indian descent and black African origin. Many Guyanese have emigrated to New York City in recent decades, particularly to the borough of Queens.
© Copyright IBTimes 2023. All rights reserved.