Planned Parenthood: Internet Videos Prompt House Republicans Vote To Block Federal Funding For Healthcare Organization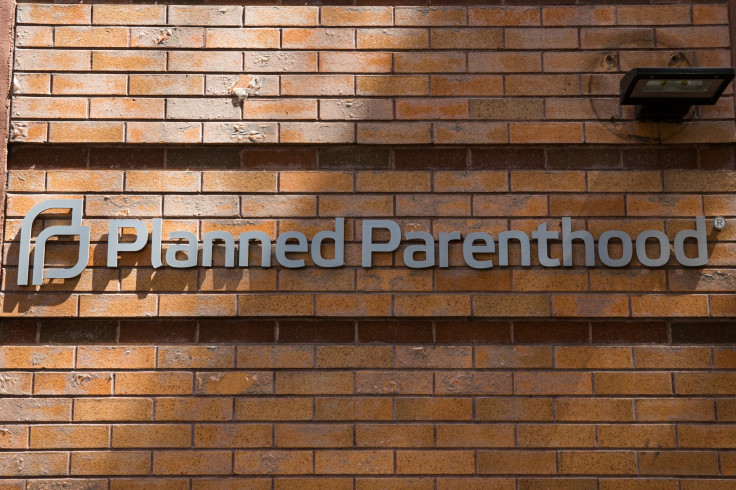 House Republicans voted Friday to block federal funding to women's healthcare provider Planned Parenthood for a year, Reuters reported. GOP House members accused the organization of profiting from the sale of aborted fetuses for medical research.
Neither the Planned Parenthood bill, which passed 241-187, nor another anti-abortion measure also approved Friday, calling for a ban on abortions that involve live births, has any chance of becoming law, the New York Times reported, because of the number of Democratic opponents in Congress and because of President Barack Obama's veto power. The measures may, however, increase the likelihood of a second government shutdown, which conservative lawmakers have threatened over the abortion issue. Disagreements over Planned Parenthood funding could result in Congress missing an Oct. 1 deadline for passing a stopgap measure for financing federal agencies.
The push from Republicans is in response to secretly recorded videos that show Planned Parenthood executives casually discussing how they sometimes obtain tissue from aborted fetuses for medical research. Anti-abortion activists responsible for the videos said the organization is illegally profiting from fetal organ sales, the Associated Press reported.
"What does it say about this Congress that today we're here on the House floor debating the killing and harvesting of aborted babies?" said Rep. Marlin Stutzman, R-Ind., the Associated Press reported. "How can there possibly be two sides to this?"
Republican presidential candidate Carly Fiorina, a former CEO of technology firm Hewlett-Packard, alluded to the highly controversial videos during the second Republican debate Wednesday night in Simi Valley, California, and urged Obama and Democratic 2016 presidential candidate Hillary Clinton to watch the tapes.
"I dare Hillary Clinton, Barack Obama to watch these tapes," Fiorina said during the debate. "Watch a fully formed fetus on the table, its heart beating, its legs kicking, while someone says, 'We have to keep it alive to harvest its brain.' "
Planned Parenthood Clinics by State | FindTheBest
There is no actual footage in the Planned Parenthood videos, however, that shows someone examining an aborted fetus whose heart is still beating, while someone says, "We have to keep it alive to harvest its brain." Fiorina was most likely referring to a woman being interviewed in the video who was describing a scene similar to Fiorina's statements, according to PolitiFact.
Democrats accused Republicans of engaging in baseless attacks against Planned Parenthood, with the larger goal of trying to limit women's abortion rights, according to the New York Times. Planned Parenthood, which offers an array of healthcare services to men and women, receives roughly $450 million a year from the federal government, almost none of which can be used for abortions.
"This bill to inflame the passions that is based on false videos, distorted clips, that was part of a coordinated smear campaign all across the country, is being used as a foundation to close the government," said U.S. Rep. Kathy Castor, D-Fla., the New York Times reported. "I hope it doesn't happen, but it appears that dysfunction in the Republican Congress is going to lead us down that path at the expense of women's healthcare."
The hashtag #IStandWithPP went viral Friday night, with people on both sides of the abortion issue expressing their views.
© Copyright IBTimes 2023. All rights reserved.
FOLLOW MORE IBT NEWS ON THE BELOW CHANNELS