Planned Parenthood Security Tightened, To Be Checked In Several U.S. Cities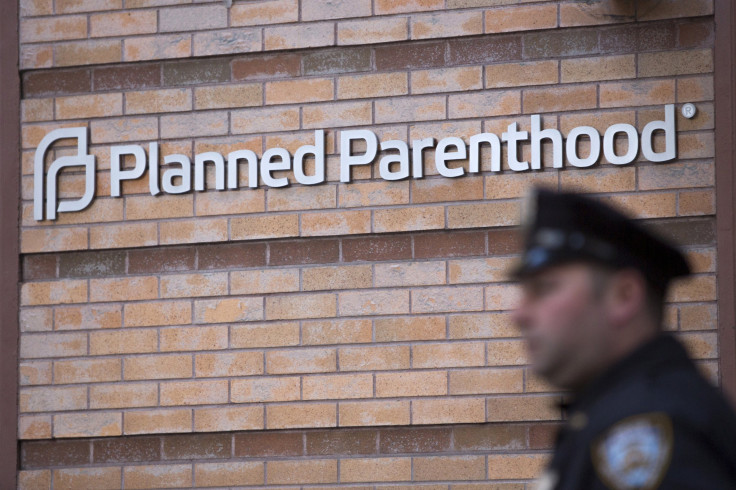 Friday's shooting at a Planned Parenthood clinic in Colorado Springs, Colorado -- resulting in three dead and nine wounded before the gunman surrendered -- has prompted some state officials to execute short-term and long-term strategies to tighten security at their local clinics. And they have the assistance of the federal government.
Saturday evening Gov. Andrew M. Cuomo said that New York will increase patrols and create new emergency planning measures for the state's more than 60 locations. "The State Police will be patrolling clinics across New York on Monday, and our administration is working closely with dedicated Planned Parenthood staff and our local partners to ensure the safety of these health centers throughout the state," Cuomo said in a statement.
On Friday, shortly following the shooting in Colorado, Boston police sent a police car to patrol in front of a Planned Parenthood clinic on Commonwealth Avenue near Boston University. "Our top priority is the safety of our patients and staff. The situation in Colorado is tragic, and our hearts go out to everyone involved," Jennifer Childs-Roshak, the local organization president, said in a statement released to CBS News.
"Here in Massachusetts and across the country, Planned Parenthood has strong security measures in place, works closely with law enforcement agencies, and has a very strong safety record," Childs-Roshak's statement continued.
Similar statements were issued first by the head of the Colorado branch and also by representatives of the Northwest branches and of Los Angeles. Planned Parenthood of the Great Northwest and the Hawaiian Islands said in its statement: "This is an appalling act of violence targeting access to health care and terrorizing skilled and dedicated health care professionals."
Despite the measures already in place and the fact that authorities have not determined suspect Robert Dear's motive, states, police departments and the federal government are working on ways to prevent future attacks. Indeed, Friday's shooting has brought renewed attention to the repetition of tragic events nearby women's health clinics, some of which offer women abortions.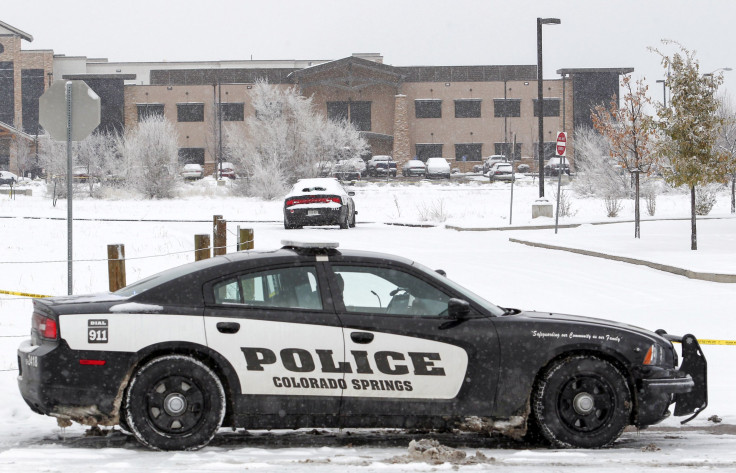 Attorney General Loretta Lynch emphasized in a statement issued late Saturday evening that such violence against Planned Parenthood -- whether or not that was the suspect's motive -- is illegal. The Colorado shooting was "a crime against women receiving healthcare services at Planned Parenthood. ... It was also an assault on the rule of law, and an attack on all Americans' right to safety and security," Lynch said in the statement. "We stand ready to offer any and all assistance to the District Attorney and state and local law enforcement as they move forward with their investigation."

In a statement released Saturday President Barack Obama said of gun violence, "This is not normal. We can't let it become normal."
'Out Of Caution'
Over the weekend, increased security measures at Planned Parenthood locations were precautionary. Indeed, the clinic in Boston was not open at the time of the officers' patrolling on Friday and was again closed on Saturday. Planned Parenthood locations are closed on Sunday. Boston Police Commissioner William B. Evans told the Boston Herald that the department was staffing up "out of caution."
But Boston police's presence at Planned Parenthood and their involvement in discussions on strategy will not wane, despite Friday's tragedy having taken place thousands of miles away. Evans told the Herald that the department was working with the fusion center, the name for information sharing under the U.S. Department of Homeland Security, to learn more about Friday's situation as it was happening.
Boston isn't new to shootings at Planned Parenthood clinics. In December 1994, a gunman killed two receptionists and wounded five others at two locations in Brookline, Massachusetts, in what the New York Times termed "Anti-Abortion Killings." In an article recounting the tragedy, the Times wrote, "The two abortion clinics, as well as a third one on the same street, have long been the target of almost daily protests."
Protests at those Boston locations and protests around others nationwide have not ceased. In fact, incidents of harassments and attacks have surged. In July, following the release of the anti-abortion group Center for Medical Progress' videos, threats and attacks went up ninefold and again increased in August, according to data from the National Abortion Federation, Mother Jones reports. In the last four months, four arsonists have set Planned Parenthood clinics on fire, Vice's Broadly notes.
Friday's attack comes 11 years after the U.S. government made it a federal crime to "injure, intimidate, or interfere with those seeking to obtain or provide reproductive health care services," under the Freedom of Access to Clinic Entrances.
All three Democratic presidential contenders issued support for Planned Parenthood shortly after the shooting, all tweeting that they #StandWithPP. Cecile Richards, President of the Planned Parenthood Federal of America also released a statement on Twitter:
'These Doors Stay Open'
On Monday in New York, state police will be "engaging with staff" at Planned Parenthood clinics to discuss security. "We will work with the Governor's office, local law enforcement and Planned Parenthood affiliates to make sure health centers in New York can continue to provide safe and accessible high quality health care," Lauren Tobias, President and CEO of Family Planning Advocates and Planned Parenthood Advocates of New York State, said in a statement.
In Colorado Springs, police and officials were able to watch the shooter from a live security camera feed. All Planned Parenthood employees, tallied at more than a dozen, had locked themselves in the clinic and survived the attack, the Wall Street Journal reported.

Police completed their sweep of the crime scene on Saturday and had removed items left by the shooter, the Colorado Independent reported. That location will not be open on Monday. It is still designated as an active crime scene and has been damaged. Twenty other clinics in the state will be open.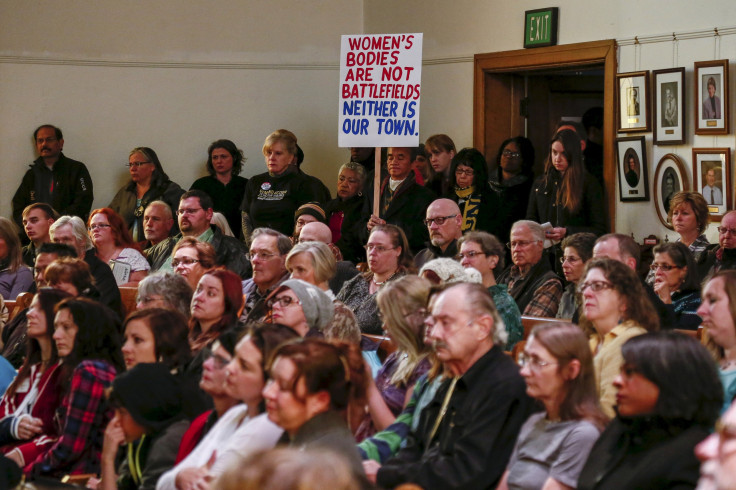 "We will adapt. We still square our shoulders. And we will move on. We will show up for work on Monday," Vicki Cowart, CEO of Rocky Mountain Planned Parenthood, said at a vigil Saturday. She later told Reuters, "That is what we're trained to do … We place the safety of our patients and staff above all else."
© Copyright IBTimes 2023. All rights reserved.