Playboy Magazine To Drop Nude Pictures Of Models After Surge In Internet Porn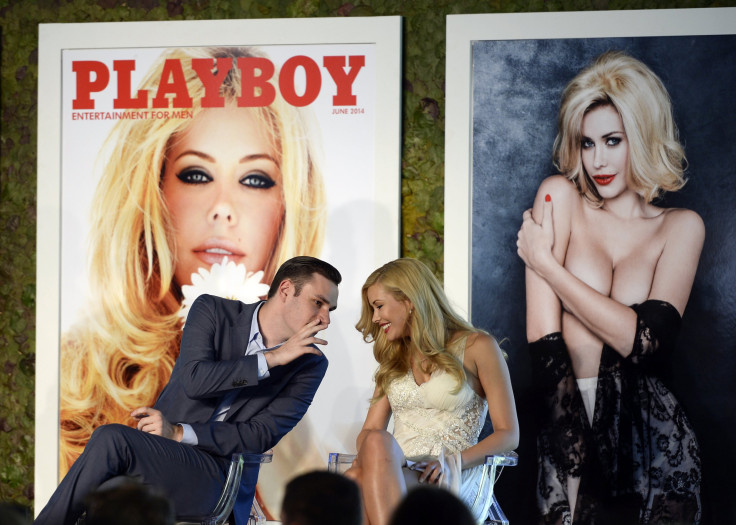 Playboy readers won't see saucy pictures of nude models as a surge in Internet pornography and a decline in circulation have prompted the magazine to drop its unique selling point. In an interview with the New York Times, Playboy CEO Scott Flanders said Monday that nudes in magazines have become "passé" when people are "one click away from every sex act imaginable for free."
The magazine will, however, continue to feature women in racy poses and its content will be rated PG-13 (a rating that cautions that material may be inappropriate for children under 13).
Playboy's circulation has dipped to 800,000 from 5.6 million in 1975, according to the Alliance for Audited Media. The discouraging sales prompted Hugh Hefner, Playboy's founder and editor-in-chief, to de-list the company in 2011 at a $207 million valuation. An Australian counterpart of the magazine, which began in February 1979, published its final issue in January 2000. It was closed down after circulation slipped to just 25,000 copies from about 200,000 in its initial year.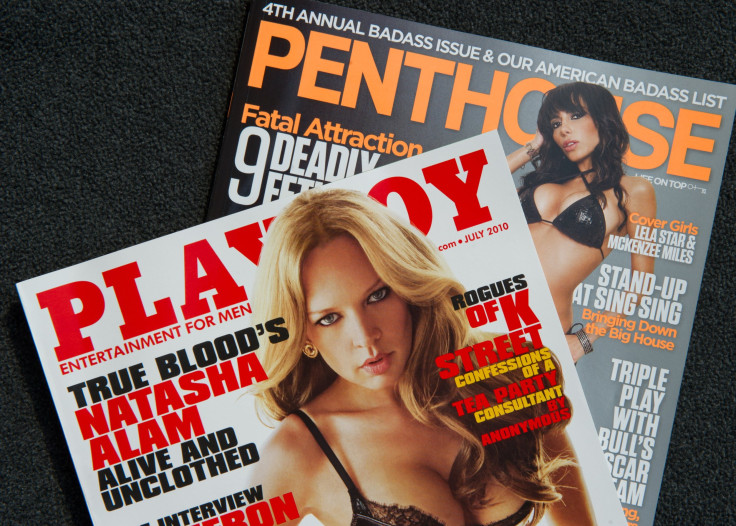 Among other changes at the magazine, its sex columnist will be a "sex-positive female" and the target audience will be young employed males. "The difference between us and Vice [magazine] is that we're going after the guy with a job," Flanders told the Times.
The Playboy website also has been revamped and made safe to read at work, which will potentially help garner younger readers and increase Web traffic.
Cory Jones, Playboy's chief content officer, reportedly said the magazine would be more accessible and more personal. "Twelve-year-old me is very disappointed in current me. But it's the right thing to do," he said.
Playboy, founded in 1953, adorned its first issue with Marilyn Monroe on its cover. But, Hefner did not put a date on that issue, in case it did not make it to a second. The 89-year-old wrote at time that the magazine catered to a "man between the ages of 18 and 80."
"Most of today's 'magazines for men spend all their time out-of-doors, thrashing -- through thorny thickets or splashing about in fast flowing streams. We'll be out there too, occasionally, but we don't mind telling you in advance -- we plan on spending most of our time inside. We like our apartment. We enjoy mixing up cocktails and an hors d'ouevre or two, putting a little mood music on the phonograph, and and inviting a female acquaintance for a discussion of Picasso, Nietzsche, jazz, sex," Hefner wrote in Playboy's first issue.
In its 62 years of publication, celebrities like Madonna, Sharon Stone, Naomi Campbell, Carmen Electra and Jenny McCarthy have posed for Playboy. The magazine also showcased work from writers, including fiction from Gabriel Garcia Marquez, English author and journalist Ian Fleming, and American short story writer Raymond Carver.
After its success, the magazine has been often mired in controversies amid objections to nudity from certain political groups and criticism from feminists for portraying women as sex objects.
© Copyright IBTimes 2023. All rights reserved.