Polar Vortex Proves Nuclear Power Could Be A Reliable Energy Source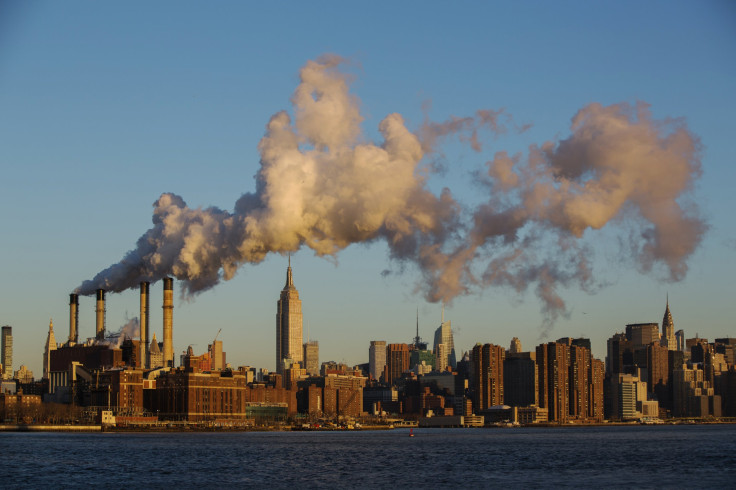 With natural gas supplies constrained because of high home-heating demand and extreme cold weather, nuclear plants in North America have been running at high capacity to meet power needs, according to a report from World Nuclear News on Wednesday.
As temperatures reached record lows across the U.S. Tuesday, 97 of the U.S.' 100 nuclear reactors were operating, and all but three were generating at over 90 percent capacity.
For the past few days, much of North America has been in the grip of what's called a polar vortex. Normally, the giant, swirling, cold air mass is confined to the Arctic, but it's moving farther south than usual this time and driving Midwest temperatures as low as the negative 30s.
But the Nuclear Energy Institute said U.S. power plants were "unfazed" by the cold. "No nuclear energy facility has reported unusual issues during the cold snap, due in part to Nuclear Regulatory Commission and plant procedures to ensure continued safe operation in extreme weather conditions."
In the U.S., Duke Energy Corp. (NYSE:DUK), which operates 11 plants, announced it was operating at its highest demand ever, as was the Tennessee Valley Authority, which operated its six reactors at 100 percent capacity, World Nuclear News reported.
In Canada the situation was no different. The Ontario Power Generation's fleet of eight reactors were working at 90 percent capacity and were meeting 30 percent of Ontario's demand.
The high demand for nuclear power comes as the natural gas demand in December rose to a record high of 94.3 billion cubic feet (bcf), 1.2 percent above the previous record set in January 2011.
Additionally, gas shortages can be attributed to production "freeze-offs," which happen when liquids in the natural gas stream freeze and clog the flow of gas at the wellhead.
Power outages and transportation constraints have also affected the supply of natural gas. It is estimated that 25-30 bcf. of production has been lost since early December.
© Copyright IBTimes 2023. All rights reserved.