Police Brutality On Rise In South Africa: Officers Accused Of Killing, Raping Citizens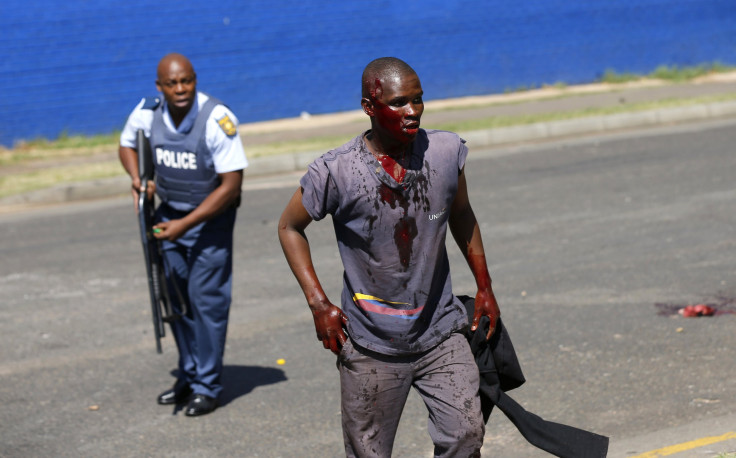 More South Africans have died this year at the hands of police compared with last year, causing a spike in civil liability claim payouts, according to a watchdog group's analysis released this week. The report from the Independent Police Investigative Directorate, a national law enforcement accountability organization, revealed Wednesday that police-involved rapes and torture incidents have also increased over last year.
There is concern that costly civil liability claims – currently estimated at 26 billion rand ($1.8 billion) -- would strain the South African Police Service national budget. The national police commissioner has downplayed the report and blamed the volume of claims on a highly litigious climate.
"The SAPS is making provision for the possibility that a third of its national budget may have to be paid out to cover for criminal and civil claims against SAPS members, who in part are completely without discipline," Dianne Kohler Barnard, a member of the South African parliament, told South African newspaper group Independent Online.
Police Commissioner Gen. Riah Phiyega had doubts that the agency would pay out all of the claims against officers. "We will take our time to defend whatever is defendable to ensure whatever we pay is meritable," Phiyega said in a media briefing Wednesday.
There were 244 recorded deaths in police custody this year, up by 4 percent from 234 in 2014, according to the watchdog group's report. About 124 police officers were linked to rape cases this year, up from 121 in 2014. Forty-two of the police officers were allegedly on duty during the rapes. Incidents of torture also increased by 86 percent to 145 cases this year, up from 78 case in 2014.
South Africa Overview | FindTheData
© Copyright IBTimes 2023. All rights reserved.