Police, Demonstrators Clash In Tel Aviv During Anti-Racism Protest Sparked By Soldier's Beating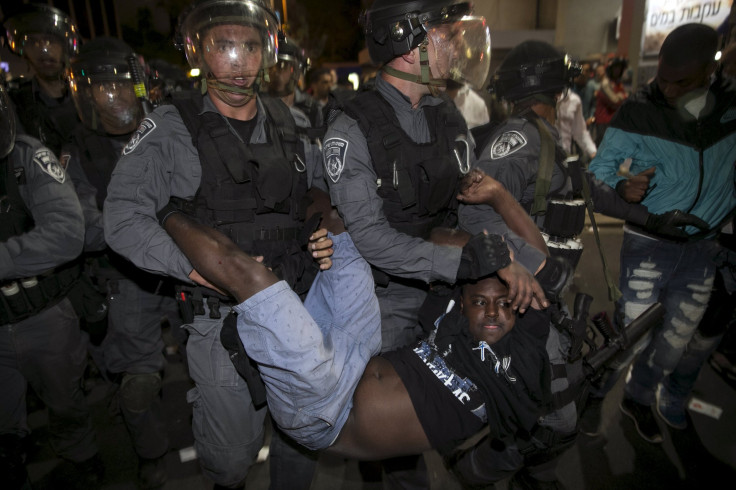 Update as of 5:29am EDT: Israel's President Reuven Rivlin admitted that his country had made "mistakes" in its treatment of the Ethiopian Jewish community, after thousands of Ethiopian Israelis protested over widespread racism and police brutality.
"We have made mistakes. We did not look, we did not listen enough," he said, according to Agence France-Presse.
UPDATE 5:50 p.m. EDT: Clashes between police and anti-racism demonstrators in Tel Aviv Sunday left 46 people injured, including 23 police officers. Ynetnews.com reported the demonstrators closed Ayalon Highway for three hours before moving their protest to Rabin Square where the rally devolved into violent clashes with police who used stun grenades and pepper spray to disperse the rock-throwing crowd.
Twenty-six were reported arrested.
Members of the Ethiopian community accuse police of brutality and Israel of racism following the beating of an Israeli army soldier of Ethiopian descent.
The Jerusalem Post said demonstrators numbered in the thousands. Riot police moved in after Public Security Minister Yitzhak Aharonovich appeared in Rabin Square and the crowd surged forward. Mounted officers charged amid a hail of rocks, bottles and other projectiles. Several police cars and motorcycles were damaged.
"We're here because this cop has to be put in jail. We're tired of being abandoned and we don't want to see one more soldier hurt like this," Zehava Avera of Netanya told the Post.
A young Ethiopian man who declined to give his name to the Post said the protests may have been inspired by the recent racial unrest in the United States. "Israel copies everything from the U.S. They've copied the way the US treats black people," the man said.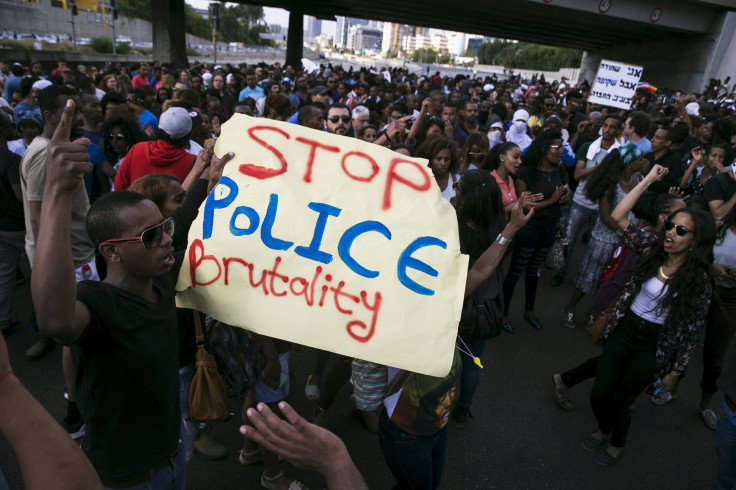 UPDATE 2:45 p.m. EDT: Twenty police officers were reported injured in a demonstration over racism against the Ethiopian community in Israel Sunday, Israel News Feed reported.
© Copyright IBTimes 2023. All rights reserved.