'Police Lives Matter:' Texas Gov Greg Abbott Issues Proclamation For Law Enforcement Officers, Following String Of US Killings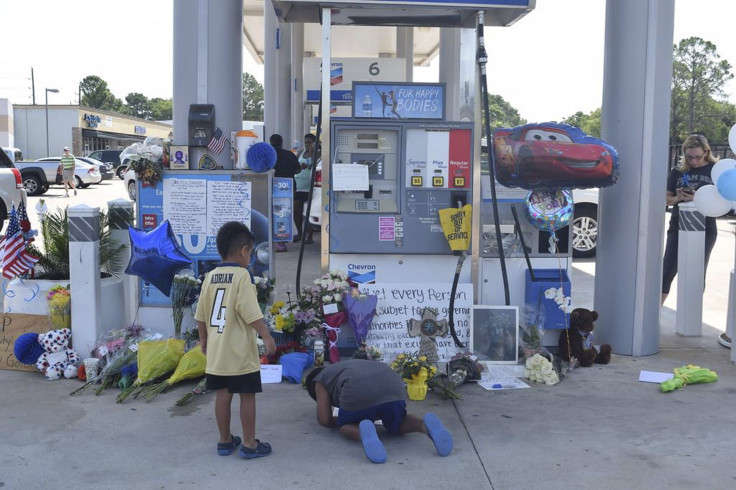 What is "Police Lives Matter"? Ask Texas Gov. Greg Abbott, who plans to issue a state proclamation honoring it on Saturday. Abbott, the Lone Star State's conservative Republican governor, announced his intention to salute police officers in a Twitter message Friday.
Abbott's tweet came less than a week after residents in Houston held a large march and rally and carried a banner that read "Police Lives Matter." The event was held to honor Darren Goforth, the Harris County sheriff's deputy who was gunned down while pumping gas in late August, along with others who were killed recently across the U.S.
The proclamation, signed by the governor and stamped with the official state seal, is likely to raise eyebrows among activists in the similarly named social justice movement Black Lives Matter. Following the police-involved deaths of several unarmed black men over the last year, the movement sparked by those deaths has met resistance from political conservatives and police union groups.
"Texas reveres the men and women in law enforcement who put their lives on the line every day to protect and serve their communities," Abbott's proclamation states. "It is time to unite in solidarity to support these brave individuals who serve and protect our communities. I ask that Texas lift up the cause for unity and remember the essential role that law enforcement plays in keeping Texas safe and strong."
The proclamation is dated for Sept. 19, 2015. But it's unclear if the governor also intended to make that date Police Lives Matter Day or had another aim.
Abbott has previously criticized the Black Lives Matter movement, echoing the sentiments of Houston-area law enforcement officials who blamed anti-police protesters for Goforth's death. "We're seeing Texans come together and say, 'Enough is enough' when it comes to the attack on law enforcement in this state and in this nation," Abbott said in a Sept. 4 Fox news interview. "Americans are coming together because we know the vital role law enforcement plays in keeping America safe and it's time to honor those who serve."
Law Enforcement Officers Feloniously Killed | FindTheData
© Copyright IBTimes 2022. All rights reserved.
FOLLOW MORE IBT NEWS ON THE BELOW CHANNELS