Police Officer Who Beat 16-Year-Old Suspended By NYPD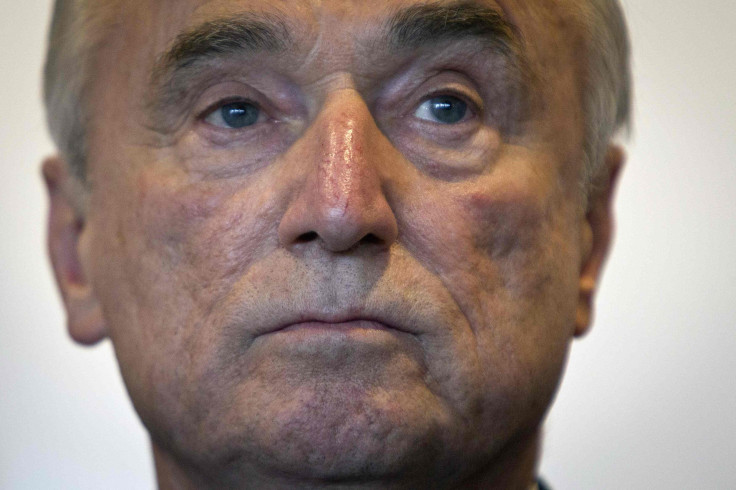 A New York Police Department officer caught on video punching an apparently handcuffed black teenager during an arrest has been suspended, authorities said Friday. The arrest was captured on a smartphone video that has been viewed more than 700,000 times on YouTube, as documenting and viewing police activity becomes more popular in the wake of the deaths of Eric Garner in New York and Michael Brown in Ferguson, Missouri.
Officer John McDevitt of the NYPD's 7th Precinct was seen in the smartphone video rushing the boy, who was already being restrained by three officers, and rapidly punching him twice, the Daily News reported. Police were responding to a call about someone being assaulted with a cane last Monday, when they arrested two black middle-schoolers.
In the video, three uniformed officers attempt to handcuff one of the youths while he is facedown on a vehicle. Attired in plain clothes, McDevitt runs up behind the youth and strikes him twice. Members of a crowd on the sidewalk then yell at the officer to stop.
Charges against the youths were dropped before the video was released Wednesday, as noted by the Washington Post. Police said they intend to investigate the incident. Marches against police brutality have sprung up across the country, with a number of protests in New York since a grand jury declined to indict officer Daniel Pantaleo over the choking death of Garner in the city's borough of Staten Island.
"An individual that we have identified as a plainclothes anti-crime officer runs up and appears to strike the individual with a closed fist twice on the side of the body," NYPD Commissioner Bill Bratton told CBS New York. "That officer has been suspended pending the investigation going forward."
"You need to get a different profession," a woman says to officers during the arrest captured by the video. "Go to war, this is not a war, this a 12-year-old kid."
© Copyright IBTimes 2023. All rights reserved.