Police Zap 82 Year-Old Man with Taser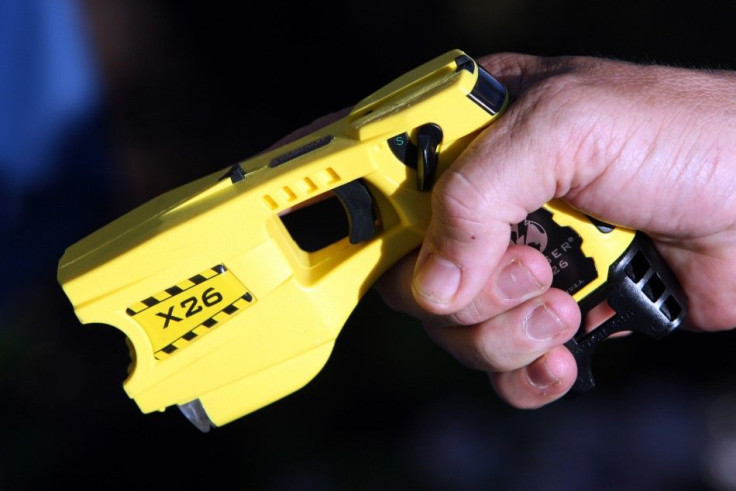 Police used a taser like this on an elderly man in the UK (REUTERS/Sebastien Nogier)
An 82 year-old British man was hospitalized for six days after being zapped with a Taser by a police officer in Northolt, UK.
The elderly gentleman was arrested in Islip Gardens on suspicion of possession of an offensive weapon and criminal damage to a motor vehicle and shot with the 50,000-volt Taser after apparently 'threatening' a man.
He was taken into custody at Acton Police Station, but after he complained of pain, officers called an ambulance and he was rushed to Central Middlesex Hospital.
The Metropolitan Police have referred the case to the Independent Police Complaints Commission (IPCC) and an investigation is under way.
IPCC Commissioner Rachel Cerfontyne said, Our investigation will examine whether the use of a Taser in these circumstances was proportionate and appropriate.
A spokesman for the Metropolitan Police refused to comment while the investigation is being managed by the watchdog.
Hailed as a non-lethal alternative to firearms, Tasers, which have a range of around 20ft, have been linked by human rights groups with hundreds of deaths in the U.S. and Canada and can easily trigger a heart attack in vulnerable adults.
© Copyright IBTimes 2023. All rights reserved.