Rahm Emanuel Donors Were Far Richer And Whiter Than Chicago: Study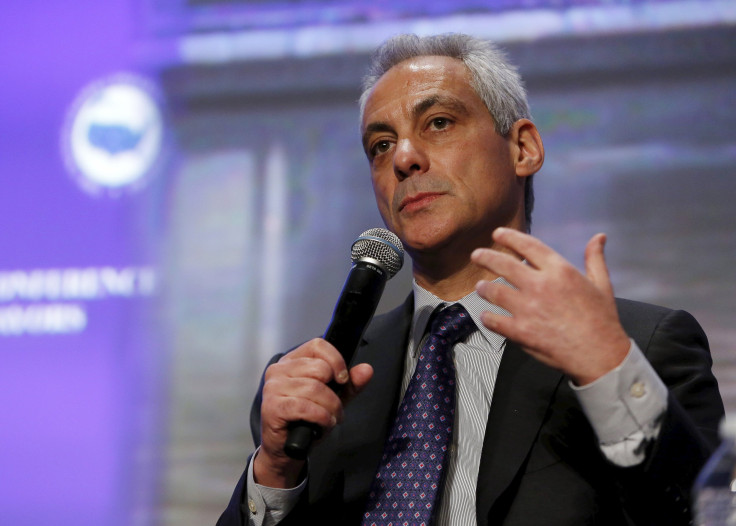 When Chicago Mayor Rahm Emanuel ran for re-election in 2015, his opponents accused him of representing the elite in a city starkly divided by race and class. A new analysis of campaign finance data shows that, at least from a fundraising perspective, the mayor's support did indeed come largely from a narrow band of Chicago's citizens.
According to the report by the left-leaning group Demos, roughly 80 percent of Emanuel's total cash haul came from donors earning more than $100,000 a year, and roughly 94 percent came from white donors. People of color — who comprise nearly two-thirds of Chicago's population — represented just 5 percent of Emanuel's donors.
"Chicago's democracy is being distorted by an overwhelmingly, white, wealthy and male donor class," the report concludes. Noting that survey data has shown a vast gap in the policy priorities of rich and poor Chicagoans, the report argues that "the preferences of the white, male and rich donor class diverge strongly from ordinary Chicagoans but it's their agenda that's being implemented."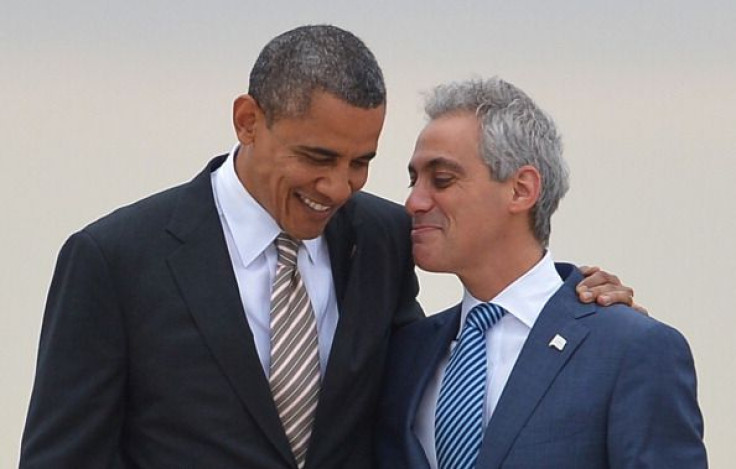 In recent years, Emanuel has been criticized by progressives for championing school closures in low-income neighborhoods, cuts to city workers' pension benefits and taxpayer subsidies that have benefited real estate developers. During his re-election campaign, evidence emerged showing that the police force he oversees operated a secret detention site (that was later shown to have primarily targeted African-Americans. Emanuel nonetheless eked out re-election with the support of voters in Chicago's African-American neighborhoods through a campaign that saw him and his allies spend more than $22 million — far more than his opponents.
To profile Chicago's donor class, Demos cross-referenced mayoral donors with voter information compiled by the database firm Catalist.
During Chicago's hotly contested municipal elections, Emanuel was not the only candidate who relied on a disproportionately wealthy and/or white donor base. Fifty-eight percent of donations to Chicago city council candidates came from donors who make more than $100,000 a year, and 82 percent of city council donations were from white donors. The donor base of Emanuel's opponent, Cook County Commissioner Jesus "Chuy" Garcia, was significantly more diverse: Just 38 percent made more than $100,000 a year, and only 61 percent of his donors were white.
While it is no secret that major donors to federal campaigns have been older, whiter and more male than the general population, Demos study author Sean McElwee told International Business Times that the trend at the municipal level is striking.
"What's so extraordinary about the Chicago donor class is for such a diverse city to have such a white donor class," he said.
© Copyright IBTimes 2023. All rights reserved.
FOLLOW MORE IBT NEWS ON THE BELOW CHANNELS