Who Funds Conservative Campus Group Turning Point USA? Donors Revealed
Conservative campus group Turning Point USA is opposed to "safe spaces" — except when it comes to the generosity of its donors. Charlie Kirk, the group's 24-year-old founder, has claimed his organization has campus chapters at 1,000 colleges and universities and raised more than $5 million in 2016. Earlier this year, leaked records revealed TPUSA efforts to secretly funnel thousands of dollars into multiple college student government elections to elect conservatives.
The sources of much of that money have been a mystery, and how much some known sources give is still unknown. "To answer your question, no I will not disclose private giving amounts," Kirk told International Business Times in an email. "Some people like the amount of their charitable giving to remain anonymous so we wish to honor that request."
As a 501(c)(3) nonprofit, TPUSA is not required to disclose its donors. But based on public tax records and some reporting by other outlets, IBT has identified the sources of over $900,000 in funding for TPUSA. Republican mega-donor families, GOP politicians and other wealthy individuals have provided large amounts of money so the organization can spread free-market principles — from which the donors benefit — among young people, the majority of whom, overall, lean liberal.
The group's motto is "Big Government Sucks"; its mission, "to identify, educate, train, and organize students to promote the principles of freedom, free markets, and limited government." TPUSA recruits "free market activists," creates "innovative grassroots messaging," puts out publications and hosts conferences.
"We are proud to fight for free markets and smaller government, both of which are ideas that are resonating extremely well to our target demographic of 18-24 year olds," Kirk told IBT.
Working to appeal to millennials, TPUSA is funded by a substantial number of older, wealthy individuals whose economic views the group promotes. IBT identified 17 donors to TPUSA, including nine from publicly available Internal Revenue Service records. The documented donations came mostly in 2014 and 2015, as tax records from many of the foundational donors are not yet available for 2016.
Wealthy Conservatives Bankroll TPUSA
Some of the biggest donations came from rich families in the Chicago area, where TPUSA is based.
From 2014 to 2016, the Ed Uihlein Foundation gave TPUSA $275,000, including $175,000 in 2016. Richard Uihlein, the founder of a lucrative shipping business and president of this foundation named after his father, is a Republican mega-donor and a "free-markets, smaller-government crusader" from the Chicago area. He and his wife, Elizabeth, spent $23.7 million on politics during the 2016 election cycle, the ninth-highest total in the country, according to the Center for Responsive Politics. Richard Uihlein made 6- and 7-figure donations to many independent political spending groups including the Unintimidated PAC, which supported Wisconsin Gov. Scott Walker; the Tea Party Patriots Citizens Fund; and Club For Growth Action. Uihlein is America's top donor to outside spending groups in the current election cycle.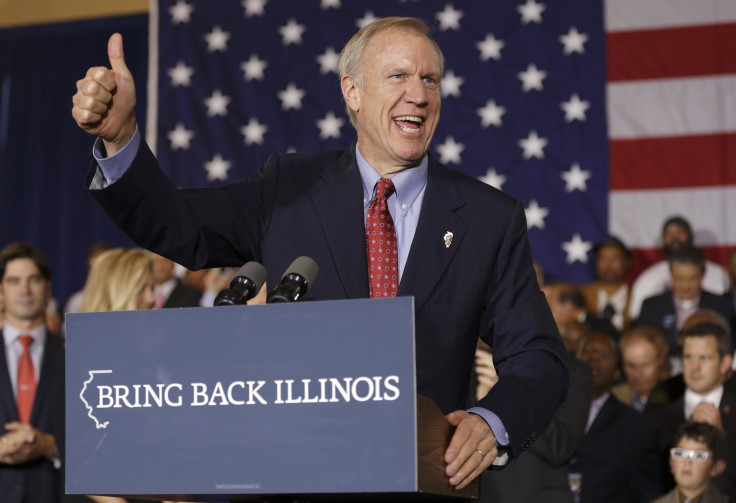 The family foundation of Republican Illinois Gov. Bruce Rauner, a former private equity executive worth an estimated $500 million, gave TPUSA $150,000 from 2014 to 2015, according to tax records. Uihlein spent nearly $3 million in 2014 to help elect Rauner. The governor, with help from his wealthy friends, is trying to remake Illinois into a conservative-dominated state.
The family foundation of healthcare products company CEO Vince Foglia and his wife Pat, based in the Chicago area, donated $210,000 to TPUSA from 2013 to 2014. Foglia is a frequent donor to Republican campaigns, including $55,000 to Rauner in 2014 and donations to former Illinois Rep. Joe Walsh, who is a member of the TPUSA advisory council.
In 2015, Home Depot co-founder Bernie Marcus' foundation donated $72,600 to TPUSA. Marcus is a major GOP donor, having given $5 million to the pro-Trump super PAC Rebuilding America Now and millions more to spending groups affiliated with the Republican House and Senate during the 2016 cycle.
TPUSA advisory council member Gary Rabine, an Illinois-based roofing and paving CEO, is a donor, Kirk told IBT.
Other GOP mega-donors to the group include the Henry and Lynde Bradley Foundation ($20,000 from 2015 to 2016), the Richard and Helen DeVos Foundation, named after the in-laws of current Secretary of Education Betsy DeVos ($10,000 in 2015), and Foster Friess, a Wyoming-based investment manager known for his 2012 comments about "gals" putting aspirin "between their knees" as a mode of contraception. Former White House chief strategist Steve Bannon has encouraged Freiss to run for U.S. Senate. IBT did not find public records of Friess' donations, but Bloomberg reported that Freiss, who is on TPUSA's advisory council, gave Kirk a "five-figure check." Freiss made least $3.4 million in contributions in federal political races since the 2012 election cycle, according to Buzzfeed News.
Other donors identified by IBT include:
Mike Leven, a TPUSA adviser and former CEO of Las Vegas Sands Corporation whose Michael and Andrea Leven Family Foundation gave the group $50,000 in 2015. Leven was vice-chair of the Marcus Foundation as of 2015.
Illinois-based finance executive Peter Huizenga ($50,000 in 2014, according to The Atlantic )
Chicago jeweler and TPUSA adviser Mike Miller ($50,000 in 2014, according to Bloomberg )
Dunn's Foundation for the Advancement of Right Thinking ($20,000 in 2014)
The Einhorn Family Foundation ($5,000 in 2015). Venture capitalist Stephen Einhorn is a TPUSA adviser.
According to a book co-authored by Kirk, TPUSA has also received unknown amounts of money from Montana Congressman Greg Gianforte, who is known for assaulting a reporter during a campaign event this year; Allie and Lee Hanley (Allie Hanley is a TPUSA adviser, and Lee Hanley is deceased); Tom Patrick; and the late Jack Roeser.
Kirk would not disclose amounts but told IBT that most members of the TPUSA advisory council "are financially supportive on a varying degree of support." While IBT did not discover records of contributions from TPUSA advisory council member Doug Deason, a big donor to Republican candidates whose father is worth $1.3 billion, he is likely an important donor to TPUSA.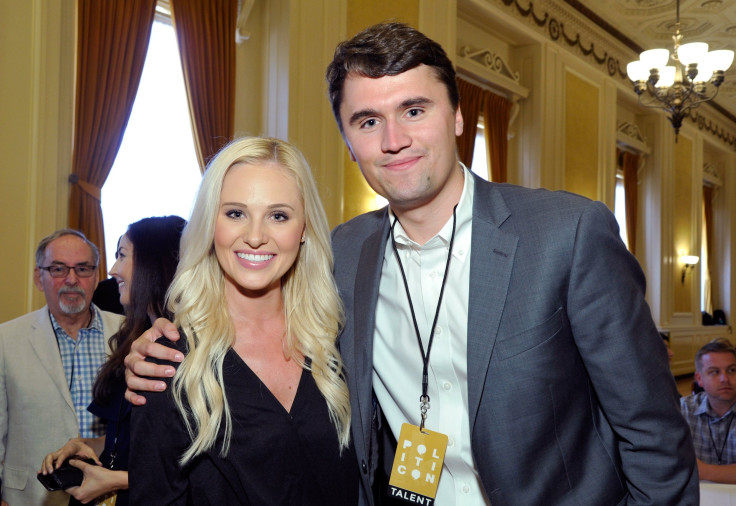 Event Sponsors Add To List Of TPUSA Supporters
In addition to traditional funders, TPUSA has a host of event sponsors, many of which are key organizations in the right-wing advocacy movement such as the conservative public policy think tank Heritage Foundation, the nonprofit Christian law firm Alliance Defending Freedom and the libertarian think tank the Reason Foundation. Kirk said event sponsors typically top out at $5,000-$10,000.
"Most of the speakers we bring to campus are paid for by Turning Point USA but we do [have] several partnerships throughout the year with select organizations," said Kirk. The Foundation for Economic Education provided its CEO Larry Reed to "speak on free markets and the purpose of limited government" at a TPUSA-sponsored event in April at the University of Colorado at Boulder. FEE is a recipient of donations from the Charles Koch Foundation and from TPUSA donor Dunn's Foundation for the Advancement of Right Thinking.
Just a few weeks ago, Dennis Prager — CEO of digital media organization PragerU, a TPUSA sponsor — spoke at a TPUSA event at the University of Wyoming. Kirk says it was a "packed house," but students came out to protest as well, upset at potential "hateful rhetoric" and the fact that student fees covered the event's $10,000 price tag.
Another TPUSA sponsor, the National Rifle Association, visits TPUSA campus events to "speak about the constitution," said Kirk. In October, the NRA participated in an event at the University of Arizona.
Sponsors of TPUSA's recent Western Regional Conference, which featured speakers including former Breitbart writer Ben Shapiro and Benny Johnson, now a Daily Caller reporter known for his previous plagiarizing, include nonprofits to which TPUSA funders also donate. They include the Heritage Foundation, the Job Creators Network, the Leadership Institute and Alliance Defending Freedom, which the Southern Poverty Law Center has labeled an anti-LGBTQ hate group.
TPUSA's upcoming Student Action Summit in December has additional sponsors including the Reason Foundation, the Koch-connected Generation Opportunity Institute and the Foundation for Individual Rights in Education. Most featured speakers listed on the event page are either Trump insiders, Fox News employees, or both; speakers include Donald Trump Jr., former White House chief strategist Steve Bannon, former White House press secretary Anthony Scaramucci, former Trump White House adviser and current Fox News "national security strategist" Sebastian Gorka, Fox & Friends host Brian Kilmeade, Fox News host Greg Gutfield, Fox News host Jeanine Pirro, Fox News contributor and pro-Trump nonprofit employee Tomi Lahren, Fox News host Jesse Waters and Fox News contributor Guy Benson. Some speakers listed on the event page and other not listed are not affiliated with Fox or the Trump administration, Kirk said.
The events are being held in West Palm Beach, Florida, the town that is home to Trump's Mar-a-Lago resort, but Kirk says his summit will take place at the Palm Beach Convention Center. Kirk said that "one of our supporters is thinking of hosting a small dinner early that week at Mar-a-Lago, but nothing [is] finalized and not officially part of [the Student Action Summit]," and that he could end up attending the dinner.
In addition to sponsoring events, the Heritage Foundation provides pocket constitutions to TPUSA students, said Kirk. Heritage is one of the most influential conservative think tanks in America, and its healthy funding comes from the likes of TPUSA donors the DeVos Foundation and Dunn's Foundation, as well as from multiple Koch family foundations.
Controversial Moves
TPUSA has had its fair share of controversy over the last several years.
On Nov. 15, journalist Adam Weinstein reacted on Twitter to a meme generated by the group with the heading, "Socialism Hurts Everyone."
TPUSA's twitter account came back with an alarming reply, writing, "The best 'grift' this morning is having a guy named Weinstein criticize young people for wanting fewer hands in their pockets. Too good."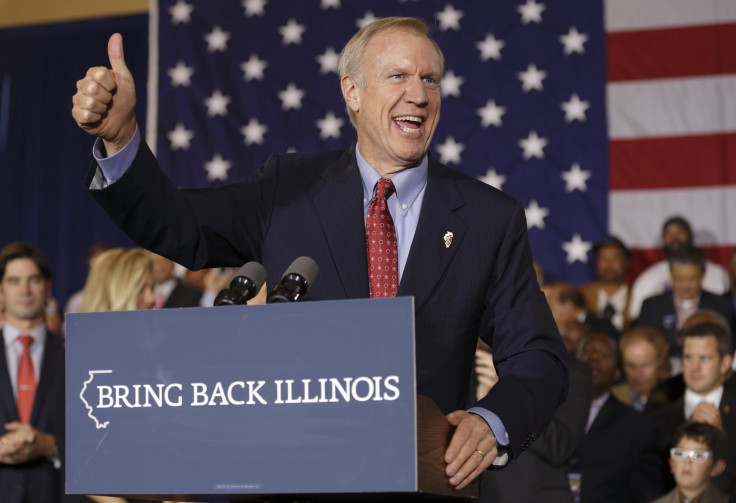 After enormous criticism, TPUSA deleted the tweet and issued an apology, saying the tweet was in "poor taste" and was meant to be a Harvey Weinstein joke and not anti-Semitic.
The organization has invited former Breitbart News editor and right-wing provocateur Milo Yiannopoulos to college campuses. During an appearance at the University of Wisconsin-Milwaukee, Yiannopoulos targeted a transgender student.
In November 2016, the group launched a "Professor Watchlist," which lists professors who allegedly "advance a radical agenda in lecture halls." Media Matters found that most of the alleged incident reports on the various academics cited by TPUSA came from conservative activist groups such as the Leadership Institute (which is a partner of TPUSA and receives donations from TPUSA donors such as the Ed Uihlein Foundation), heavily biased sources such as The College Fix and discredited sources such as the David Horowitz Freedom Center and Project Veritas, which was revealed on Monday to have botched a sting operation targeting the Washington Post. Some have compared the watchlist to a Cold War-era, anti-Communist McCarthyism.
As part of its student activism efforts, TPUSA chapters sometime demonstrate against liberals on campus. One recent demonstration in which a Kent State student wore a diaper and played with toys in a public, outdoor area ended up causing much of the social media world to ridicule TPUSA.
As a 501(c)(3) nonprofit, TPUSA is not allowed to engage in direct political advocacy, and the organization has not done so, according to Kirk. But its funding by major Republican donors and close ties to the White House project the image of a partisan organization.
Kirk, a former contributor to Breitbart News, the online platform of the racist alt-right, is an ally of the Trump administration. He worked for the Trump campaign in 2016 and spoke at the Republican National Convention that year. Kirk has appeared on Fox News alongside members of the Trump family.
Two members of the TPUSA advisory council, investor Gentry Beach and Thomas Hicks, Jr., the son of a Dallas billionaire, worked with Trump's sons Donald Jr. and Eric to establish a Texas nonprofit to sell access to the president to big donors during inauguration festivities in January. Beach and Hicks, who were both national vice chairmen of the Trump campaign, raised millions of dollars for the campaign. Beach has visited the White House multiple times in 2017.
Beach's father, Gary, was indicted on five charges of bankruptcy fraud in 2016. Charlie Kirk's father is allegedly Robert W. Kirk, the project architect manager for Trump Tower in New York City.
"We stay totally removed from restricted political activity," said Kirk. "Instead, we focus on starting chapters, hosting debates on campus, planning training seminars, and hosting national training conferences such as our upcoming one in Palm Beach in December."
The organization has over 100 people on staff, and the highest salary is $70,000. "Considering the size of our budget and organization that is something that is not typical with non profits in today's time," said Kirk.
Controversy aside, Kirk says that the last year has been "amazingly successful." TPUSA chartered over 350 new chapters and expects over 2,000 students at its December summit in Florida, said Kirk. "We are proud to have the support of thousands of grassroots Americans that want to see the next generation more understanding of the ideas of free enterprise and smaller government."
© Copyright IBTimes 2023. All rights reserved.