Politicians on Trayvon Martin Shooting: Obama, Romney, Gingrich, Santorum [VIDEOS]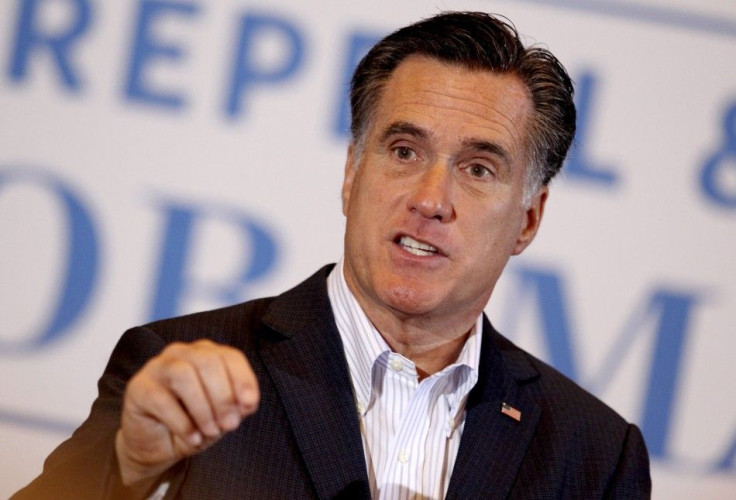 In the wake of the public outcry over the fatal shooting of 17-year-old Trayvon Martin, many of the nation's most influential politicians have spoken out about the case. President Barack Obama and nearly all the Republican presidential candidates have weighed in on the scandal.
Trayvon Martin was shot and killed by George Zimmerman, a neighborhood watch volunteer, in Sanford, Fla., on Feb. 26. Martin had been walking to his father's home from a convenience store -- unarmed -- wearing a hoodie and carrying an iced tea and a pack of Skittles. Calling from his sport utility vehicle, Zimmerman dialed 911 to report suspicious activity. Authorities told him to stay in the SUV, but, instead, he got out of it and into an altercation with Martin, which can be heard on 911 calls placed by neighbors. Zimmerman eventually shot Martin in the chest. He has since claimed that he was defending himself in an attack, citing the Stand Your Ground provision in a self-defense law.
Here are reactions from Obama and Republican presidential candidates Mitt Romney, Rick Santorum, and Newt Gingrich:
1. President Barack Obama
I can only imagine what these parents are going through, Obama said, adding that he couldn't help but think about his daughters. I think every parent in America should be able to understand why it is absolutely imperative that we investigate every aspect of this.
If I had a son, he'd look like Trayvon, Obama said. I think [Trayvon's parents] are right to expect that all of us as Americans are going to take this with the seriousness it deserves, and we are going to get to the bottom of exactly what happened.
2. Mitt Romney
Mitt Romney (Photo: Reuters)
What happened to Trayvon Martin is a tragedy. There needs to be a thorough investigation that reassures the public that justice is carried out with impartiality and integrity, Romney said in a statement.
3. Rick Santorum
Rick Santorum (Photo: Reuters)
'Stand Your Ground' is not doing what this man did, Santorum said. So, there's a difference between 'Stand Your Ground' and doing what he did, and it's a horrible case. It's chilling to hear what happened and of course the fact that law enforcement didn't immediately go after and prosecute this case is another chilling example of you know obviously horrible decisions made by people in this process.
4. Newt Gingrich
Do I think citizens ought to have the right to defend themselves if attacked? Sure, said Gingrich. The question here is was he attacked or was he the attacker, and that's what the grand jury will lead to. If they decide he was the attacker, I suspect they'll indict him, and if they indict him, they're going to go to a jury trial. And I support that I think this is a case. Again if somebody breaks into your home and you're at risk, you ought to have the right to defend yourself.
© Copyright IBTimes 2023. All rights reserved.
FOLLOW MORE IBT NEWS ON THE BELOW CHANNELS