Polluted Rio Water Conditions Are 'Perfect' For Sailing, Olympic Windsurfers Say About 2016 Rio Games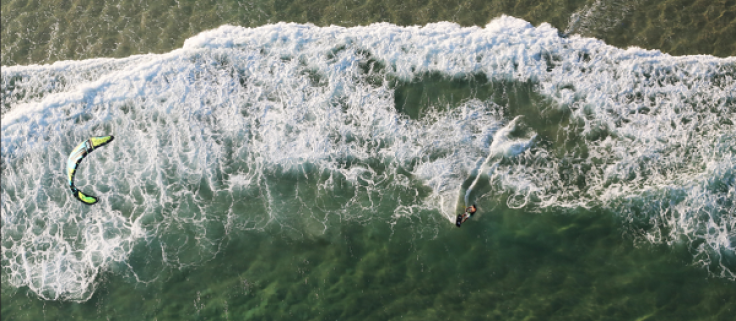 Despite reports of Rio de Janeiro's highly polluted beaches and bays, Olympic sailors claim the waters aren't as dirty as what's been reported.
Rio's waters have been notorious for pollution. According to a 16-month long study conducted by the Associated Press, water in Rio was found to be highly contaminated with not just garbage, dangerous bacteria and viruses but raw human sewage and corpses too, CBS News reported.
Although the waters could potentially put Olympians at risk of several viruses and infections including Hepatitis A, Norovirus, Adenoviruses, Vibrio Infections and Cryptosporidium as per Weather.com, some of the athletes who have already experienced Rio's waters say the conditions aren't nearly as extreme as what's being reported.
On Monday, Olympic windsurfers made their first round of games in Rio's murky waters, and many of them assessed that the waters were "clean," "pretty good" and "perfect conditions" for sailing, Washington Post reported.
"You can't get better than this," American windsurfer Pedro Pascual admitted. "And the views are amazing. It's great."
Swedish windsurfer Mateo San Lanz noted that he did encounter some out-of-place items in the water, but said that there was "not too much rubbish."
"Some days before it was more dirty with plastic bags and pieces of wood," he continued.
Rio's waters had been getting a clean sweep ahead of the 2016 Olympics.
According to the Miami Herald, spectators like Brad Funk and Niteroi fishing boat captain Julio do Outeiral Filho have been sailing through Rio's Guanabara Bay collecting trash in preparation for the Olympics.
Rio government's pledged to clean up 80 percent of the sewage before the Games started. However, they were unsuccessful of reaching that goal.
Still, Olympics watchers and locals like Funk and Filho have been picking up the government's slack to ensure that the water a little less hazardous to athletes.
Many of the Olympians, like the U.S. Olympic rowing team for instance, have still been wearing antimicrobial suits while training for their upcoming race.
© Copyright IBTimes 2023. All rights reserved.