Pollution Kills 9 Million People A Year Globally, More Than War, Hunger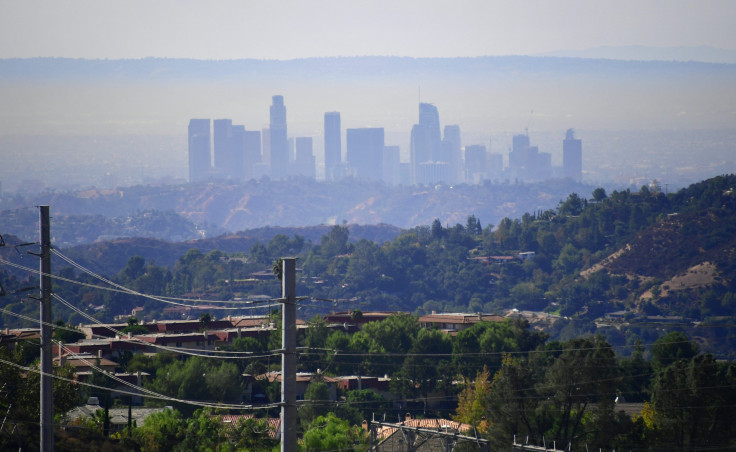 The harmful effects of pollution can be seen across the world for it kills more people than any war, hunger, natural calamity or smoking.
One out of every six premature deaths in the world in 2015 could be attributed to disease from toxic exposure. According to a report released Thursday in The Lancet medical journal shows that pollution causes 16 percent of all deaths globally, killing 9 million people every year. About 92 percent of these pollution-related deaths occur in low- and middle-income countries like India, Pakistan, China, Bangladesh, Madagascar, and Kenya.
Children face the highest risks because small exposures to chemicals in utero and in early childhood can result in lifelong disease, disability, premature death, as well as reduced learning and earning potential claimed the report.
Water pollution is responsible for 1.8 million deaths, and workplace-related pollution, which led to 0.8 million deaths, pose the next largest risks, the report noted. Air pollution has the biggest impact, accounting for two-thirds of deaths from pollution. Most of these deaths were caused by non-infectious diseases linked to pollution, such as heart disease, stroke, and lung cancer. In 2015, 19 percent of all cardiovascular deaths worldwide, 24 percent of ischaemic heart disease deaths, 21 percent of stroke deaths, and 23 percent of lung cancer deaths were caused due to the contaminated air.
In the U.K., about 50,000 deaths are estimated to be linked to pollution while in the U.S. more than 5.8 percent or 155,000 deaths could be linked to pollution. Brunei and Sweden had the lowest numbers of pollution-related deaths.
According to a report by the Guardian, the editor-in-chief of the Lancet, Dr. Richard Horton and the executive editor, Dr. Pamela Das, said, "No country is left unaffected by pollution. Human activities, including industrialization, urbanization, and globalization, are all drivers of pollution." They said that they hope the commission findings will convince leaders at all levels to make pollution a major concern so that the present and future generations get to live in a pollution-free world.
The director of public health and the environment at the World Health Organization (WHO), Dr. Maria Neira said to the Guardian: "This is a very important report highlighting the impact that environmental pollution has on death and disease. It is an unacceptable loss of lives and human development potential."
"Pollution is much more than an environmental challenge. It is a profound and pervasive threat that affects many aspects of human health and well-being," said Professor Philip Landrigan, of the Icahn School of Medicine, at Mount Sinai in New York to the BBC.
Speaking to the CNN, Dr. Olusoji Adeyi, a commissioner, and director of the health, nutrition and population global practice at the World Bank Group said, "Pollution excessively impacts the poor and the vulnerable."
Commission Co-leader Richard Fuller of Pure Earth, an international non-profit organization, maintains that pollution can be eliminated and its prevention can be highly cost-effective, helping to improve health and extend lifespan, while boosting the economy, reported the Guardian.
The Lancet report suggests that the governments can integrate pollution challenges and control strategies into planning processes. It can implement programs that reduce pollution, and save lives. The government can stop subsidies and tax breaks for industries causing pollution.
© Copyright IBTimes 2023. All rights reserved.