Pope Francis Attacks High CEO Salaries In First Message Since Being Named Person Of The Year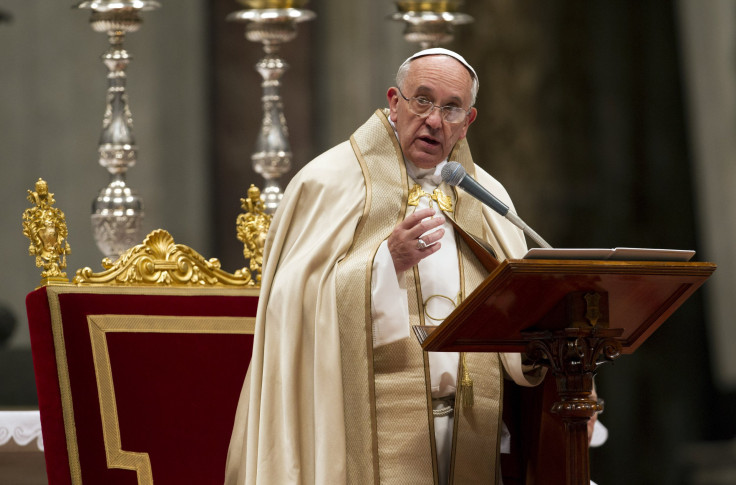 In his first public message since being named Time's Person of the Year, Pope Francis attacked on Thursday out-of-control salaries for CEOs that leave workers with far less and called for universal access to education, healthcare and government services.
The message, composed by Francis for the Roman Catholic Church's World Day of Peace on Jan. 1, but announced by the Vatican on Thursday, calls for corporate leaders to share the wealth with others. The message also attacks the growing divide between the rich and the poor, who Francis says are receiving only "crumbs" from much wealthier capitalists.
"The grave financial and economic crises of the present time ... have pushed man to seek satisfaction, happiness and security in consumption and earnings out of all proportion to the principles of a sound economy," he said.
"The succession of economic crises should lead to a timely rethinking of our models of economic development and to a change in lifestyles," he said.
Entitled "Fraternity, Foundation and the Pathway to Peace," Francis' message will be sent to various world leaders and international organizations like the United Nations, calling on them to enact "effective policies" to curb the "widening gap between those who have more and those who must be content with the crumbs."
Francis specifically calls for laws that will guarantee citizens the basic rights to capital, healthcare, education, technology and government services.
This is hardly the first time that Pope Francis has spoken out against unchecked global capitalism. Last month, the Argentinean Pope claimed that capitalistic systems that leave the homeless to die are tantamount to murder. He has also attacked trickle-down economies that put the wealthy before the poor.
Francis himself also prefers to keep a humble profile. His entire reign as pope has been marked by an austere style, forgoing the traditional lavish papal apartment and living instead inside a small Vatican guesthouse. Francis also chose to abandon the traditional papal limousine, instead opting for a more modest Ford Focus.
© Copyright IBTimes 2023. All rights reserved.