Pope Francis Begs Putin To Stop 'Spiral Of Violence And Death'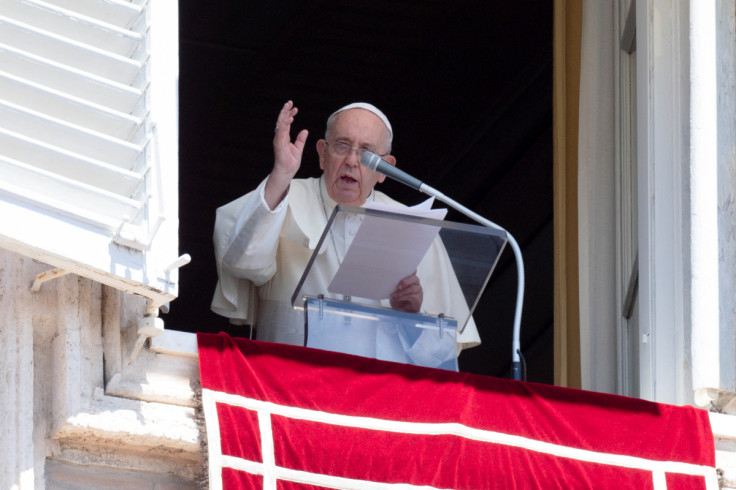 KEY POINTS
Pope Francis called for the peaceful resolution of Russia's invasion of Ukraine Sunday
The pontiff implored Putin "to stop this spiral of violence and death, also for the sake of his own people"
Francis' plea comes nearly two weeks after Putin implied Russia would use nuclear weapons for its defense
Pope Francis implored Russian President Vladimir Putin to stop the "spiral of violence and death" Russia's invasion of Ukraine was causing.
In a reflection before Sunday's Angelus prayer, Francis reiterated his call for an immediate ceasefire, saying the course of the ongoing conflict "has become so serious, devastating and threatening, as to cause great concern."
"My appeal is addressed first and foremost to the President of the Russian Federation, imploring him to stop this spiral of violence and death, also for the sake of his own people," the pontiff said in front of a crowd in St. Peter's Square in the Vatican.
Francis also called on Ukrainian President Volodymyr Zelensky "to be open to serious proposals for peace."
"After seven months of hostilities, let us use all diplomatic means, even those that may not have been used so far, to bring an end to this terrible tragedy. War in itself is an error and a horror!" the pope said.
Pope Francis' plea comes nearly two weeks after Putin implied Russia would use nuclear weapons for its defense.
"If the territorial unity of our country is threatened, in order to protect Russia and our nation, we will unquestionably use all the weapons we have. This is no bluff," Putin said in a national address on Sept. 21, the same day he announced Russian mobilization.
Most of Russia's aircraft as well as the country's conventional missile and rocket launchers can deliver tactical nuclear weapons, Politico reported
Such weapons, which have never been used in a conflict, are designed to destroy targets in a specific area without causing widespread radioactive fallout.
Russia has about 2,000 tactical nuclear weapons, the BBC reported, citing U.S. intelligence.
The U.S. and NATO will not be intimated by Putin's perceived nuclear threat, President Joe Biden said Friday as he directly addressed his Russian counterpart.
"America's fully prepared, with our NATO allies, to defend every single inch of NATO territory. Mr. Putin, don't misunderstand what I'm saying: every inch," Biden said after Putin presided over a ceremony that declared Russia has annexed four contested regions in Ukraine.
The CIA has yet to see any evidence that Putin is moving close to deploying tactical nuclear weapons, according to Central Intelligence Agency director William Burns.
U.S. and allied intelligence agencies are stepping up efforts to detect any Russian military moves or communications that might signal that Putin has ordered the use of nuclear weapons in Ukraine, current and former American officials said.
Russia will face "catastrophic consequences" should it use nuclear weapons, U.S. National Security Advisor Jake Sullivan previously said during an interview with CBS' "Face the Nation."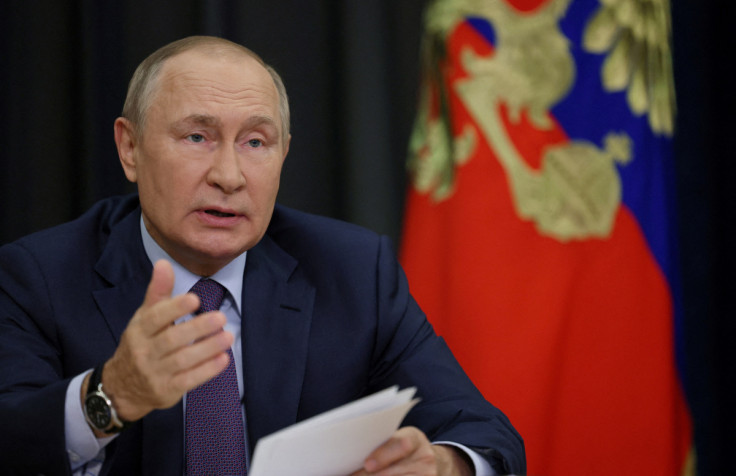 © Copyright IBTimes 2023. All rights reserved.