Pope Francis Slams Rome Mayor Ignazio Marino As Pretend Catholic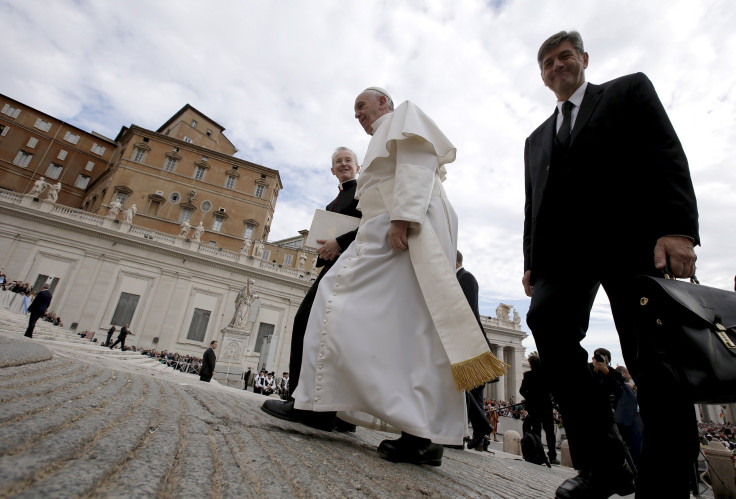 Pope Francis Tuesday criticized the left-leaning mayor of Rome, Ignazio Marino, as someone who "pretends to be Catholic."
The religious head's unflattering assessment of Marino came in response to a question on whether the public official's presence alongside the Pope in Philadelphia was the result of an invitation.
"I didn't invite the mayor. Is that clear? I asked the organisers and they didn't invite him either," the pope responded, according to Agence France-Presse. "He professes to be Catholic, it came on him all of a sudden. It doesn't happen like that."
Meanwhile, the remarks were seized upon by the media in Italy, where Marino is deeply unpopular. "If the most popular man in the world takes down one of the least popular in Italy, that says that all the rules of the game have been thrown up in the air, including possibly those of mercy," Italian daily La Stampa said, according to the Guardian.
The pope's disdain for Marino was speculated to stem from the public official's support of gay marriage and euthanasia. Rome has declared that it will legally recognize same-sex marriages that were performed abroad, although Italy itself bans such unions.
Pope Francis' comments underscored the tensions between Rome and the Vatican just two months prior to the Year of Mercy, when Rome is expected to host 20 million pilgrims who will gather to be granted special indulgences, the highest form of papal forgiveness.
© Copyright IBTimes 2023. All rights reserved.