Porn Scandal in Indian State Assembly Shocks Country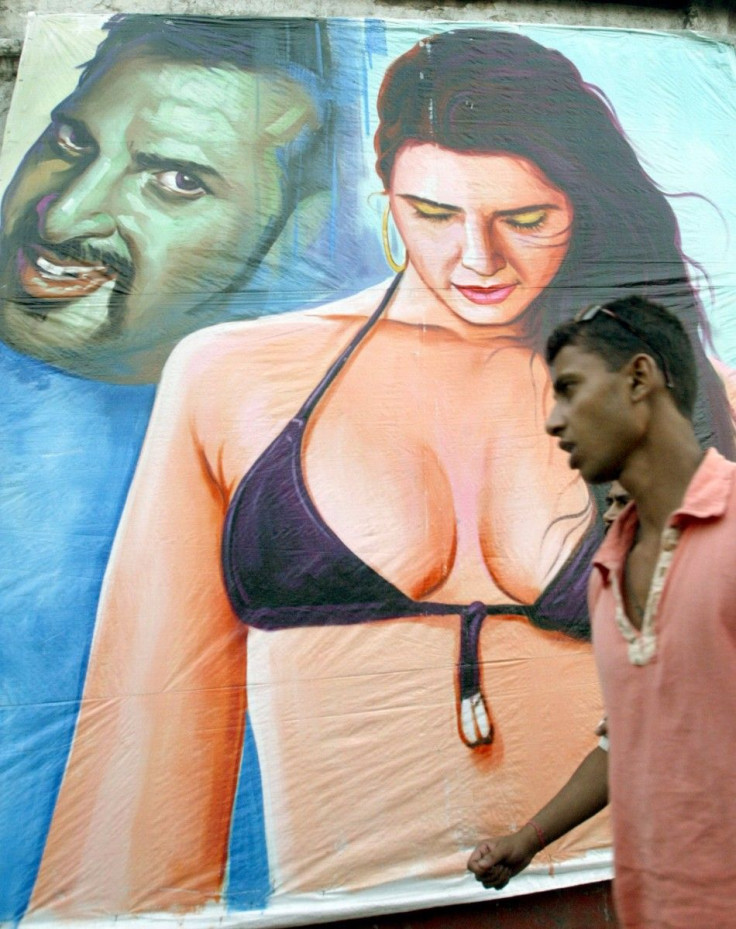 Three government ministers in India resigned on Wednesday after they were caught watching pornography on a cell phone during a session of the state assembly of Karnataka.
Footage from a local television station that was filming the assembly depicted Laxman Savadi, the minister for cooperation, showing the explicit footage to his colleagues C. C. Patil and Krishna Palemar, who owned the phone.
The irony of Patil's position as minister for women -- and that just last week he advocated for a dress code -- did not escape Indian newspapers.
All three politicians are members of the conservative Hindu nationalist Bharatiya Janata Party (BJP), and stated that their resignations were to save the party from further embarrassment. All three deny that they were watching pornographic videos. Savadi said he was watching a video clip of a rave party to prepare for an assembly discussion, The Associated Press reported.
We are requesting the honorable Speaker of the House to conduct an inquiry and we'll come out with a clean [slate], Patil told Reuters.
The situation, dubbed porn-gate by Indian media outlets, has become a huge political scandal. Hundreds of people in Bangalore staged protests outside the ministers' homes and politicians are calling for the three ministers to be permanently banned from government office.
From corruption to pornography they have the entire spectrum and range available in BJP in Karnataka. This shows the [schism] between preaching and practice by BJP, Abhishek Singhvi, a spokesperson for the Indian National Congress party, told The Times of India.
The three have violated the sanctity of the House. Shame on the government, congressional leader Siddaramana Hundi stated.
India's attitudes toward sex is complicated and at times inconsistent. In the country that once deified and intellectualized sexuality, society is now extremely conservative. Sex and even kissing was famously left out of Bollywood films for years, and films showing homosexual relationships still cause mass controversy.
But at the same time, the high level of poverty in the country has forced many women into prostitution, and in Karnataka and Maharashtra states, the Devadasi tradition, in which young girls are sold to temples as sex workers, is still alive and thriving.
In Karnataka, where the BJP party ministers were based, politicians have tried to ban women from pubs and to prohibit such western practices as Valentine's Day.
We live in a country where there already is this social mindset that women are disposable commodities and are seen as transferable properties, Renuka Chowdhary, a former federal minister for women's development, told CNN's Indian affiliate.
It really is troubling that the people who are in positions of power and have the responsibility to change things actually have the same mindset and are busy watching porn.
© Copyright IBTimes 2023. All rights reserved.
FOLLOW MORE IBT NEWS ON THE BELOW CHANNELS