Possible Tyson Fury-Francis Ngannou Bout 'Will Be Great For Both Sports,' Says Boxing Legend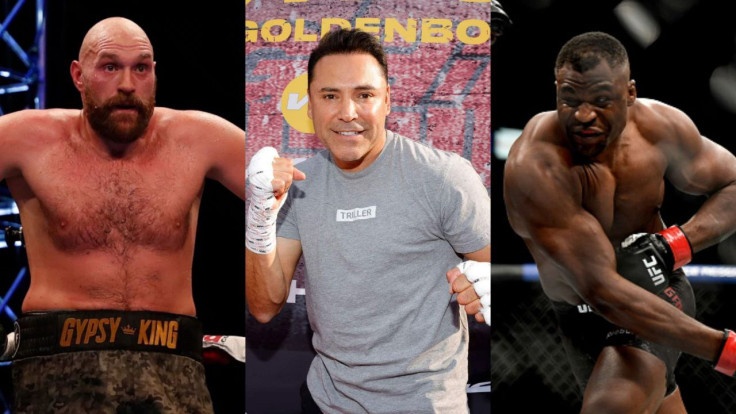 KEY POINTS
Oscar De La Hoya is with the fans in hoping for a Tyson Fury-Francis Ngannou bout
Ngannou called it quits with the UFC after drawn-out contract negotiations
De La Hoya would love to be the one who brings Ngannou to the boxing world
Combat sports fans have been buzzing about the potential of having Tyson Fury and former UFC star Francis Ngannou sharing the ring together in a boxing match, and Oscar De La Hoya would love to see it happen also.
Speaking with Ariel Helwani in an episode of "The MMA Hour," De La Hoya believes it can be a bout that further promotes a possible symbiotic relationship between mixed martial arts (MMA) and boxing.
"I think it will be great for both sports. I think it will be great for boxing because it will be a huge fight. It will be a mega event like when [Mike] Tyson was fighting. You had all that hype behind these big events and fights. It would be that big," he mentioned.
Fury has rarely met a match inside the boxing ring throughout his 15-year career, and many are convinced that fighting Ngannou would be a dangerous matchup for him.
As a fight fan himself, De La Hoya noted that the environment of the fight will dictate who gets the upper hand in the potential matchup.
But as a businessman, the founder and CEO of Golden Boy Promotions would love nothing more than to represent Ngannou in his aspirations to dabble in the tricky world of boxing.
"I would love to speak to him. Any fighter who is an MMA fighter, I'm here, I would love to speak to anybody. I would love to pick their brain. I would love to maybe sit down and discuss some business. I'm all for it," De La Hoya mentioned.
"I think these fighters who are MMA fighters who have been with the UFC or are with the UFC, I would love to just talk from fighter to fighter and pick each other's brains and see what happens."
In the press conference following UFC Fight Night 217 on January 14, UFC president Dana White announced that Ngannou is no longer under contract with the promotion.
According to Ngannou himself in an interview with Helwani, he revealed that he had a couple of requests to the UFC before he would re-sign on an extension, including health insurance, sponsorships for all athletes, and a fighter advocate present during contract negotiations.
UFC and Ngannou never came to terms with one another, and it made him the first reigning titleholder to leave the company since BJ Penn in 2004.
A match between Ngannou and Fury would be an intriguing bout as both men carry knockout power in their hands.
Fantasy matchups are always a topic of discussion among combat sports fans, and seeing both Fury and Ngannou stand across one another inside a boxing ring is going to be an excellent sight.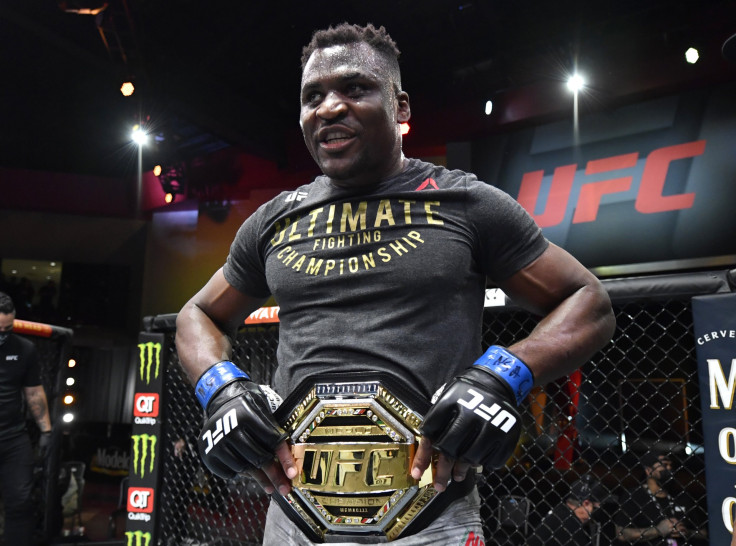 © Copyright IBTimes 2023. All rights reserved.