PREDICTION: Why Miguel Cotto Will Get Lucky Against Ricardo Mayorga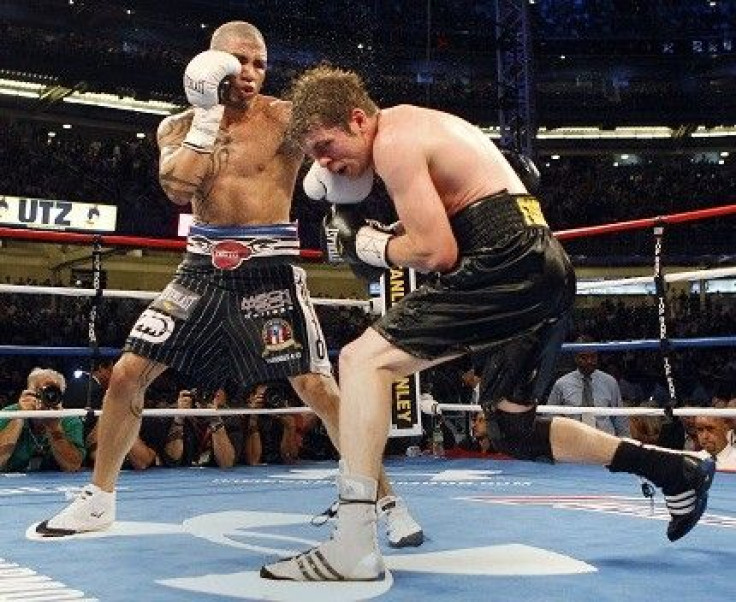 There is a lot of brash talk for the upcoming Miguel Cotto-Ricardo Mayorga fight from Las Vegas on Saturday.
When the two boxers step into the ring, the loquacious Mayorga will be the heavy underdog, and that might be the reason he pulls off an upset over Cotto.
In terms of technical ability, Cotto is by far the superior fighter. The Puerto Rican is a good defensive fighter, but he's certainly not great dodging hard blows.
It is Cotto's lack of great defensive skills, as well as perhaps his overconfidence, that could be the reason that Mayorga knocks Cotto down. Mayorga has thrown wild shots in previous fights, but Cotto is perhaps his toughest opponent to date. The 38-year-old puncher can expect at least one of his strong blows to connect if he stretches the fight past the sixth round.
Since Cotto has the endurance to go the distance, it would make little sense for him to take chances if Mayorga manages to avoid landing hard blows in the fist half of the fight.
Cotto will likely win most of the first half rounds -- smart and skilled boxers normally do. But Cotto may grow impatient, expecting to put the erratic Mayorga away earlier.
Should that be the case, expect Mayorga to find an opening and put Cotto on his back.
That might be the only strategy Mayorga has to win on Saturday night.
Mayorga has the punching power to win the fight. Does he have the patience?
Expect Mayorga to get in one great right hand and knock down Cotto, but still lose the fight in a unanimous decision.
© Copyright IBTimes 2023. All rights reserved.