Premier League News: Jimenez Linked To Red Devils But Juventus Transfer Looms
KEY POINTS
Jimenez could move to Manchester United or Juventus
Jimenez welcomes move to big teams
Jimenez believes Wolves can crash top four Premier League standings
Manchester United seems to be looking at other options as far as adding strikers. Not long after it was reported they have shelved plans for Odion Ighalo, a new name has popped up recently: Raul Jimenez. It appears the Red Devils are one of the teams pursuing the Mexican, a deal that could go down in the next transfer window.
According to the Sunday Times, United and Juventus have made inquiries about the 28-year-old striker. and it appears that the Wolverhampton Wanderers are open to dealing away Jimenez, provided their asking fee is fulfilled. The Wanderers are reportedly asking £34 million ($41 million) for the Mexican striker. It was the same amount they paid when they took him in last 2018 from Benfica.
For the Red Devils, Jimenez could be added help for Ole Gunnar Solskjaer. So far, there is only Anthony Martial as the only senior recognized in the squad. However, it was also mentioned in a previous report that Marcus Rashford and Paul Pogba could be ready once the league resumes. Both are coming off injuries but the added time off has allowed both to heal and speed up their rehabilitation process. This was seen as the likely reason why interest in Ighalo died down.
Regardless, the good news for Jimenez is that he does have options. If United falls short, Juventus can come in and pluck him from the Wanderers. Regardless, Jimenez seems ready to move out and join the big teams. He admitted that these are opportunities that one should not let go of.
"If you tell me that tomorrow an offer from Real Madrid or Barcelona comes, it is obvious that you do not let such an opportunity go," Jimenez said.
Jimenez also added that he is fine with whatever the future holds. He is not losing sleep over it and will continue to honor his commitment to the Wolves. The Wanderers are in contention for the Champions League and Jimenez is simply happy being recognized as an important player.
Jimenez is confident that the Wolves have a chance to finish in the top four once Premier League action resumes. They are currently sixth place in the standings are trailing Chelsea by five points, Sky Sports reported.
"We can fight for it and I don't think we're going to be disappointed if we don't do it but now that we see that we can do it," Jimenez said.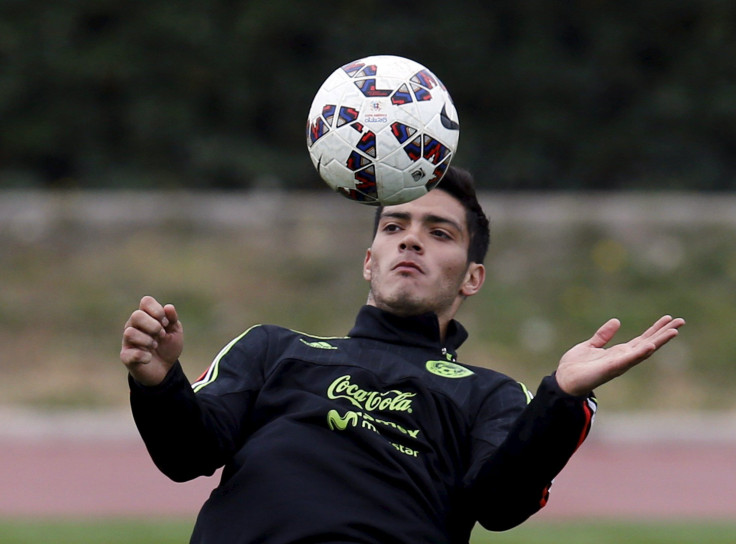 © Copyright IBTimes 2023. All rights reserved.