Premier League Rumors: Pogba, Rashford Return May Have Factored In On Ighalo Case
KEY POINTS
Rashford fast-tracking rehab of injury
Pogba may be ready once season resumes
Rashfor, Porgba return possibly linked to Ighalo shelving
Just recently, many were left wondering why Manchester United was putting on hold the possible transfer of Odion Ighalo once the Premier League season restarted. Seeing how the Nigerian has been performing well, it seemed plausible for the Red Devils to buy him out from Shanghai Shenhua. But it appears the money was not the only reason behind the decision if one connects the dots.
It appears that Marcus Rashford, the same player that Ighalo filled in for, is stepping up his rehabilitation from an injury he suffered back in January. In a report from the Manchester Evening News, the English striker was spotted at the team's training complex recently. Further, it appears he has been going their frequently the past weeks, spurring speculations that he could be ready to go by the time the Red Devils resume play.
Aside from Rashford, it appears another player may be returning as well. Paul Pogba is also recovering well from an ankle injury and it appears these were the hints given by Ole Gunnar Solskjaer last week. Solskjaer said he was expecting a fully-fit squad back if football action would resume next month.
"For those two, this gives them a chance to start on a par or even ahead of the other players if and when we get going. They have been focused and mentally it's maybe easier for them to train hard now because they can see light at the end of the tunnel," Solskjaer said in a report from Futaa.com.
This development could shed a bit of light as to why options to take in Ighalo were put on hold. In a previous report, it was mentioned that United was shelving any plans for Ighalo, including a potential loan extension. Shenhua and most were expecting the Red Devils to get the Nigerian with the transfer fee was pegged at £20 million.
It was a crushing development for Ighalo who was very happy fulfilling a childhood dream. Aside from Pogba and Rashford possibly returning, the expected controlled spending after this season was seen as another main reason. Ighalo's contract ends at the end of May where he will likely return to China unless some other team enters the picture.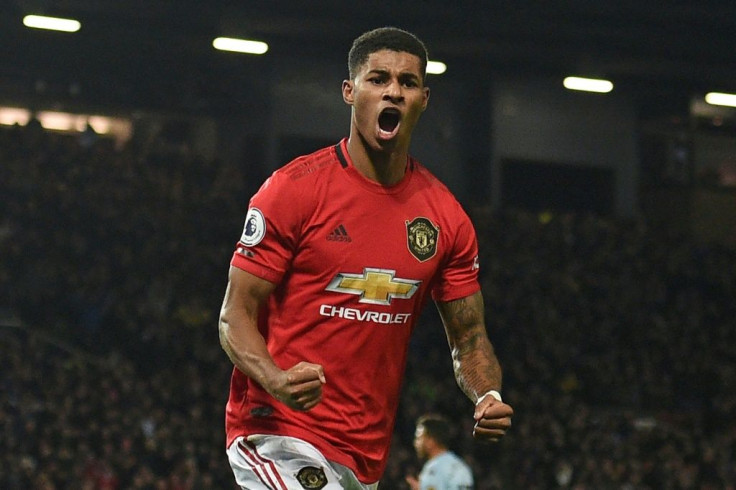 © Copyright IBTimes 2023. All rights reserved.