Premier League Rumors: Dybala Not Interested In Manchester United, Tottenham And PSG Offers
KEY POINTS
Dybala not looking to move out of Allianz Stadium
Dybala out to prove worth with Juventus
Dybala reinvigorated under Sarri
Paulo Dybala has been surviving with Juventus despite struggles coming his way. Most of that happened when Cristiano Ronaldo came over. With a new focal point on offense, the 26-year-old midfielder found himself playing behind the five-time Ballon D'Or winner. Dybala has been struggling to adjust, making only five goals and four assists to show in 30 appearances. Now, there are questions in the air on whether the Argentine football player will stay on or move to another team.
There are at least three teams who have reportedly inquired about Dybala. The teams were Manchester United, Tottenham and PSG. The Argentine player is aware of the interest from the different teams. However, he reveals that he opted to stay with Juve and prove his worth, CNN reported.
Much of the queries were made last year when Dybala was having a bad year. However, the 26-year-old forward reveals that he did not speak to anyone from the three teams. There were talks held but he was not part of them. Rather than jump ship, Dybala wants to make a statement. For him, it would be best to possibly leave with a good image than exit due to a poor showing.
"I hadn't had a good year or a positive last six months, so I didn't want to leave with that image because I think I had given the club a lot of nice moments and it wasn't fair that I went like this," Dybala said.
True enough, Dybala has found a renewed sense of confidence. When Maurizio Sarri came on board, things just turned out for the best for the Argentine footballer. So far, he has accounted for 13 goals and 12 assists in 34 games since the 61-year-old manager took over from Antonio Conte on July 4, 2018, BBC reported. The change at the helm helped not only Dybala but the entire club.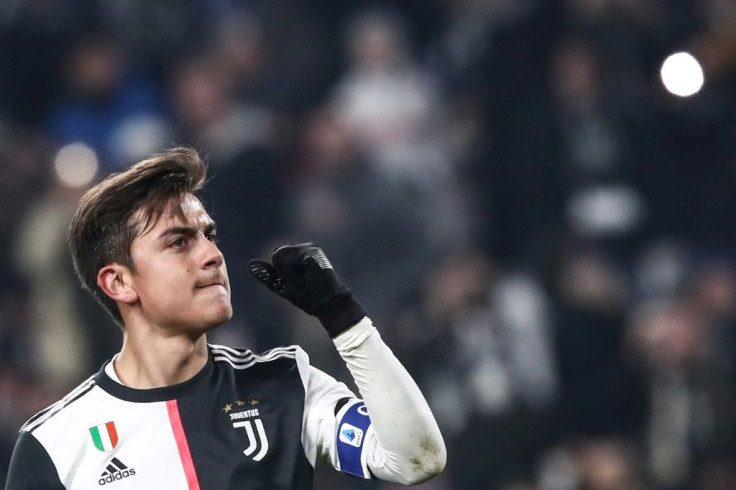 "The team started playing football much better and that made me stay and I've had a great year until today," Dybala said.
With a renewed sense of energy, Dybala is looking forward to the resumption of football action. Juventus is seeking a ninth consecutive Serie A title and La Madama is looking good. Juve is at the top of the Serie A table but just a point behind Lazio. The season is set to restart on June 20.
© Copyright IBTimes 2023. All rights reserved.