Premier League Rumors: Gareth Bale Chances Of Returning To Spurs Nil
KEY POINTS
Gareth Bale has no immediate plans to leave Real Madrid
Bale unlikely to return to Tottenham
Bale opens eSports group
One name most speculated to be possibly moving during the January transfer window was Gareth Bale. There were rumors of him possibly returning to Tottenham and now his agent, Jonathan Barnett, has set the records straight.
According to Barnett, there was no chance of Bale returning to Tottenham. Further, he added that thinks his client will never return to the north London club. The 30-year-old winger still has two-and-a-half years remaining in his contract with Real Madrid and it appears he will play that out. Also, there is his family to consider. His wife and kids are pretty much settled in Madrid, leaving lesser reason for him to move elsewhere, Omnisport reported via Yahoo Sports.
Additionally, Barnett points out the fact that most clubs may not be able to afford Bale's asking price. Asked if the landscape would change once Bale's contract runs out in 2022, the player-agent does not see it happening.
"When his contract is up, he will sit down and decide what he wants to do," Barnett said.
Back to the present, a lot of people are left befuddled why Bale is in the sidelines. He was not included in the matchday for the weekend derby win over Atletico Madrid and fans are now left wondering. Regardless, Barnett downplays all this and said that the only people who truly know what is going on are Bale, Zinedine Zidane and probably the president of Madrid.
"I've had conversations and we've been told that he's still a very important part of Madrid," he said.
Despite these explanations by Barnett, expect the rumor mill to keep on buzzing. In the meantime, Bale has just launched a new esports organization called Elleven Esports, BBC.com reported. It is also co-owned by 38 Entertainment Group that is founded by Jonathan Kark and former football player Larry Cohen.
It will include a team set to make its debut at the Fifa eClub World Cup in Milan this week. Also, Bale is inviting gamers from around the globe to participate in a talent hunt who could gain a professional contract with their teams.
"Unearthing new talent is an exciting part of the process and it's been really exciting to be involved in selecting our line-up of players so far," said Bale.
Bale ended up being the world's most expensive footballer when Real Madrid paid Tottenham Hotspur £85m in 2013. Though he has a live contract, he came close to leaving for China last summer.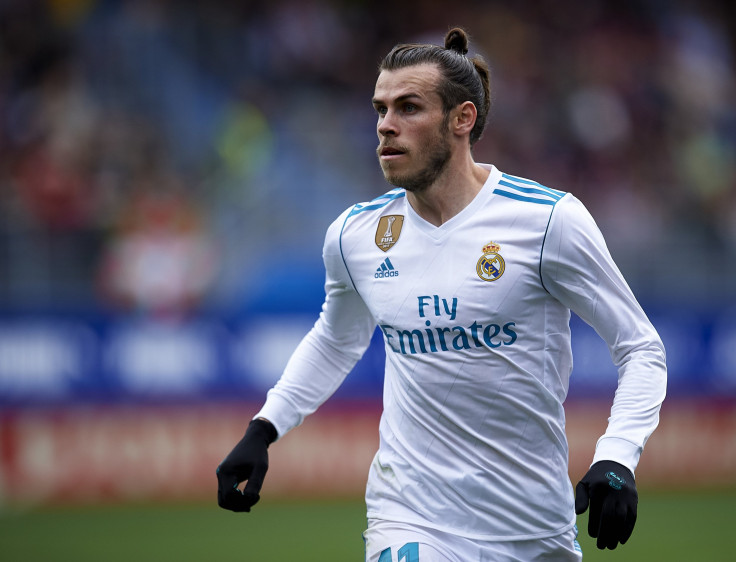 © Copyright IBTimes 2023. All rights reserved.