Premier League Rumors: Grealish Sheds Light On Coronavirus Arrest
KEY POINTS
Grealish red in the face after defying calls to stay indoors
Grealish said he agreed to see a friend
Grealish fined with proceeds to go to charity
Jack Grealish found himself at the wrong place at the wrong time, not long after urging everyone to stay indoors due to the coronavirus pandemic. The 24-year-old midfielder was spotted in photos of a car crash in the United Kingdom and the midfielder admitted that it was indeed him at the scene.
Grealish admitted that he was at the scene after he agreed to meet a friend in a post over at Twitter. He was spotted at the scene of an accident involving a white Range Rover that collided with two parked vehicles in Solihull, Birmingham. He was pictured next to the vehicle.
"I got a call off a friend asking to go round and I stupidly agreed," Grealish said. "I don't want anyone to make the same mistake I did," he added.
Grealish apologized for the whole thing since he knew he had to lead by example. Before photos of him swarmed online, the winger called on everyone to stay at home and follow the rules of staying indoors. Embarrassed, Grealish called for understanding and is hoping that everyone can once again enjoy life once the COVID-19 pandemic subsides.
It appeared that Grealish was believed to be the owner of the Range Rover. Regardless, it was the fact that the Aston Villa captain being outdoors that drew backlash. The team would issue a statement later on, obviously disappointed at Grealish for failing to obey government guidelines, BBC Sport reported.
"Aston Villa is deeply disappointed that one of our players ignored the Government's guidance on staying at home during the coronavirus crisis," per the team's statement. "Club captain Jack Grealish has accepted that his decision to leave his house was wrong and entirely unnecessary."
Grealish will be disciplined and fined for his actions with proceeds to be donated to The University Hospitals Charity in Birmingham.
It was an unfortunate development for Grealish who has been the subject of transfer rumors. In a previous post, Grealish has been linked to a possible move to Old Trafford although some feel that his options are not limited to Manchester United.
One player who is convinced that Grealish has options is former teammate Allan Hutton. He feels that Grealish will have no trouble fitting to any team and points out how he is technically gifted. Grealish is due for a hefty payday but is more importantly expected to seek a long-term deal by season's end.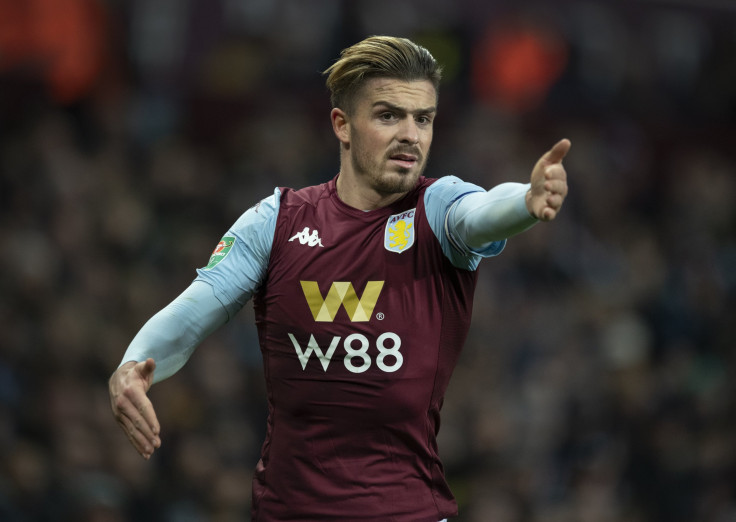 © Copyright IBTimes 2023. All rights reserved.