Premier League Rumors: Gunners Decision On Argentine Duo In 2006 Justified
KEY POINTS
Gunners rejected deal on Carlos Tevez detailed
Gunners saved self from millions in fines and settlements
Arteta needs to learn from that in getting new players
Arsenal FC is currently busy and making the most out of the lull. With football action on hold, Mikel Arteta remains busy as he identifies the needs of the Gunners before the next transfer window. There are big names of the list but he may want to take a closer look at the fine print on the documentation plus some caution.
Arsenal has gotten its share of criticism in the past for missing out on several good players. But it appears that their approach has been justified, particularly that one in 2006. The Gunners were being offered a couple of Argentine footballers in Carlos Tevez and Javier Mascherano but Arsenal rejected the offer made by agent Kia Joorabchian, The Athletic reported.
There were some questions on the deal worth £3 million. That included questions on who would receive the fees of the loans. With most left unanswered, Tevez and Mascherano joined West Ham instead. However, it turned out to be a costly one with West Ham ending up paying an even bigger amount of £25 million from fines and settlements. And while most felt Arsenal missed out on two players (who are now big stars), there were just too many loose ends on the deal.
Individually, Tevez and Mascherano would become big-name stars. The former suited up for Manchester United and Manchester City while the latter made his mark in Liverpool. For Arsenal, other names slipped away like Jamie Vardy and John Mata. These are lessons that Arteta needs to keep track of moving forward.
Arsenal has been linked to several big names. Among the ones mentioned include Carlos Soler and Eduardo Camavinga, The Sun reported. Arteta is looking for midfielders, center-backs, and strikers although he will be working on a tight budget.
Regardless, Arteta has all the time in the world to spare and map out his plans. Football action remains suspended due to the COVID-19 pandemic and there is no certainty on when the leagues will resume. Tied up to that is the fact that some of his targets may be expecting big paydays. With the losses, the league and teams are suffering right now, spending huge may not be feasible once he coronavirus outbreak subsides.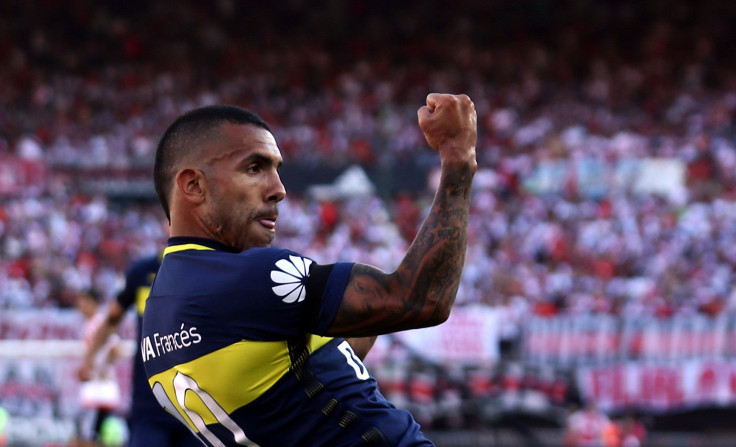 © Copyright IBTimes 2023. All rights reserved.