Premier League Rumors: Hazard Return Gloomy For Real Madrid
KEY POINTS
Hazard return unknown
Zidane bracing for Manchester City
Ramos feels ban may motivate City against Real
Real Madrid suffered a big blow when Eden Hazard re-injured the same broken foot in a loss to Levante. It is a frustrating development for both Hazard and Los Blancos who now have to turn to someone else starting Wednesday. Real Madrid faces Manchester City in the first leg of the Champions League last-16.
It was a sad turn of events considering the 29-year-old returned to action for Real against Celta Vigo. Hazard played 70 minutes in that match and things were looking bright for manager Zinedine Zidane. Aside from Hazard likely being laid off for some time once more, the loss to Levante also forced Los Blancos to surrender first place to Barcelona in La Liga. It will be interesting who Zidane will use in place of Hazard now.
Speaking to the press in a report from PA Media Sport, Zidane did not sound happy and was trying to keep things in perspective. But what is clear is that there is no timetable for Hazard's return.
"We are not happy about Hazard's injury, it comes at a bad moment. He wanted to play and help us but now he is out again, which is sad of course," Zidane said.
Zidane also refused to comment on whether Hazard's rehabilitation from his previous injury is to be blamed. He says that he is in no position to make such a comment and that this question should be thrown to professionals handling Hazard's situation.
"I am not the right person to say what should have been done or shouldn't have," said the Frenchman. "They are professionals and very capable in their area," the Frenchman added.
Zidane has his work cut out for him as he faces Manchester City. The 47-year-old has been lauded for the success he has had with Los Blancos but Zidane prefers to keep a low profile. He believes that Pep Guardiola remains the better coach.
"He has shown that over the years, at Barca, Bayern (Munich) and now City. That's my opinion. Some people can think other coaches are better but for me, he is the best," Zidane said.
A classic match is expected between Real and City despite an impending ban for the latter from the competition in the next two years. Sergio Ramos believes that this could be added motivation to City heading into Wednesday's match.
"Obviously it's bad news for the players that want to keep playing in the competition but also it's a good way for them to have motivation and to want to show what they're capable of," he said.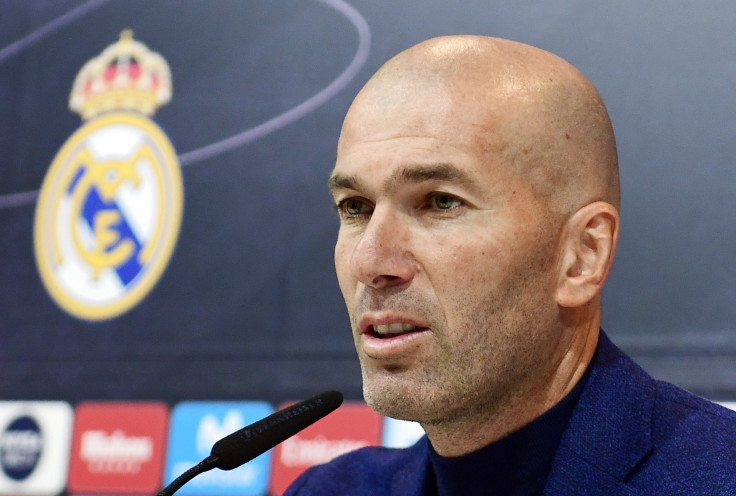 © Copyright IBTimes 2023. All rights reserved.