Premier League Rumors: Henderson Extended Stay At Sheffield United Likely Known Soon
KEY POINTS
Dean Henderson loan deal likley to be made official soon
Chris Wilder already discussed Henderson deal with Ole Gunnar Solskjaer
Henderson could stay longer at Bramall Lane
Several players have contracts running out this June, including that of goalkeeper Dean Henderson. Currently on loan to Sheffield United from Manchester United, The Blades manager Chris Wilder reveals that he has already talked with counterpart Ole Gunnar Solskjaer on possibly sealing the deal for the 23-year-old goalkeeper. Henderson has spent the last two seasons at Bramall Lane.
Confirmation of talks between Wilder and Solskjaer comes from a report by Sky Sports. Wilder hopes to keep Henderson until the end of the season despite the Red Devils manager hinting that the English goalie has proven that he can become a potential first-choice goalkeeper at Old Trafford. However, that may not happen shortly with Manchester United still banking on David de Gea being the team's starting goalkeeper.
Hence, it makes more sense to keep Henderson at Sheffield United for now where he has been performing well. Based on Wilder's revelation, a deal could be out in the coming days. As far as longevity, Wilder prefers to leave that part to Solskjaer and the Red Devils.
"I've got to say, the manager [Solskjaer] was brilliant and has been always with me and our football club. He was very pro Dean staying and delighted in terms of what Dean has produced for us and what we've done for Dean," Wilder said.
In a previous post, there were already hints that the Red Devils will sanction a loan extension for him to finish his stint at Bramall Lane. The move was seen by some as a bit risky considering Man Utd is just two points ahead of Sheffield. If the Blades make a remarkable run, there is a chance that the Red Devils could be dislodged at the fifth spot. Sheffield is currently tied with Wolverhampton at 43 points each.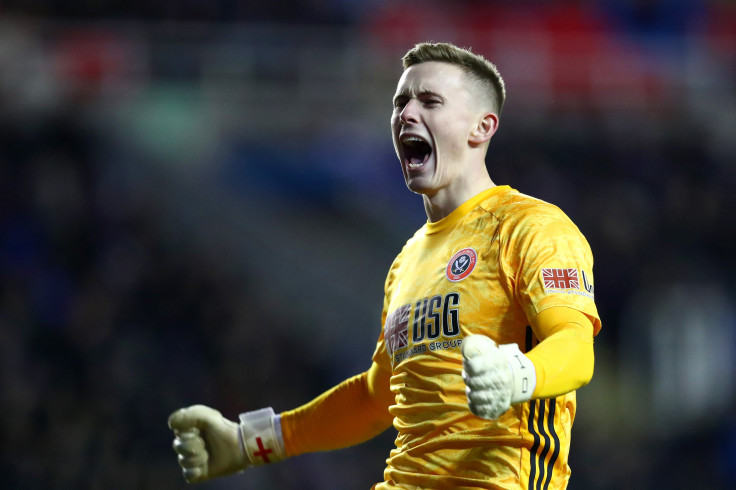 The loan could also douse water on the belief that several teams are interested in getting the 23-year-old goalkeeper. Back in February, Chelsea and Paris-Saint Germain were reportedly interested in Henderson. A reason behind the sudden interest is attributed to his current season performance. Henderson has nine clean sheets this season, showing to everyone his remarkable improvement.
Henderson is under contract with United until 2022. For now, it appears his calling is with The Blades. However, there remains no word on whether the loan extension is good until the end of the current season or further.
© Copyright IBTimes 2023. All rights reserved.