Premier League Rumors: Ighalo Says He Experienced Racial Abuse During China Stint
KEY POINTS
Ighalo reveals racial abuse he experienced when he played for China
Ighalo plans to walk away if it happens again
Ighalo's return to China may take some time
Odion Ighalo hardly looks like the kind of guy who would get up and complain about his personal experiences. It appears it is in his nature to exercise maximum tolerance at all times, taking bad things in stride. But with the growing concern over racial discrimination reaching a fever pitch these days, the Nigerian has made a startling revelation. It turns out that Ighalo had experienced his fair share of racial attacks when he was playing in China.
According to a report from Sky Sports, Ighalo revealed how he was called "all sorts of names" by an opposing player in China. In addition, the 30-year-old said that he reported the incident to the Chinese FA but no action was taken.
Probably thinking it was a futile effort on his part, he just let it go. However, it appears he will not tolerate another similar incident if it happens in the future.
"If it happens to me I would report it to the referee and see what they do, but if they don't take action about it then I'm going to walk off because it should not be done to any player or anyone in the world," Ighalo said.
Ighalo is one of many personalities who is calling for justice following the murder of George Floyd. The 46-year-old black man died while in police custody, with one officer pinning him to the ground with a knee on the former's neck. Videos went viral of his apprehension, a series of actions that reportedly violated the policies of the Minneapolis Police Department, the New York Times reported.
As for the incident Ighalo was referring to, he admitted that he did not shake hands with the opposing team after that game and headed straight to the dressing room. He was infuriated by the matter and just reported it. When no action was made, he opted not to pursue it and let it go.
"I don't like to drag issues out. But I don't think it should be condoned in any country," he said.
Now, he intends to walk off the pitch if this type of incident ever happens again. He added that no one should condone racism but also said that he does not condone riots. He has heard of the unrest happening in the United States tied to Floyd's death.
For now, it may take time before Ighalo goes back to China. He is on loan to Manchester United until January 2021. If he continues to impress, there is a chance he may never have to play in China again. But that can only happen if the Red Devils activate the buyout option worth $25 million.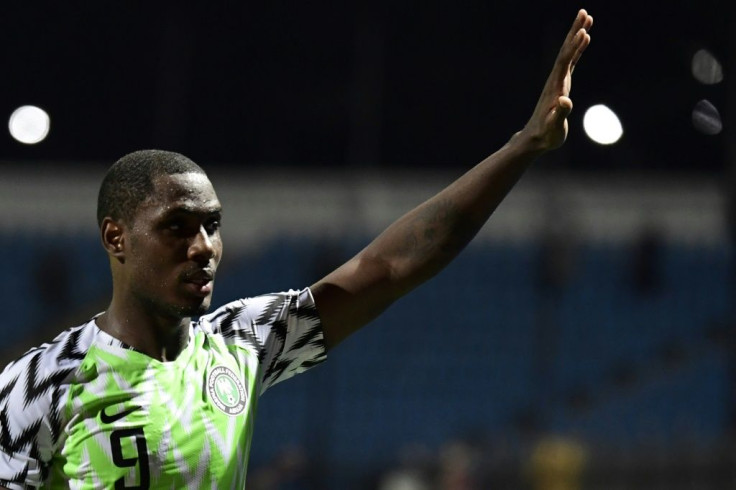 © Copyright IBTimes 2022. All rights reserved.
FOLLOW MORE IBT NEWS ON THE BELOW CHANNELS