Premier League Rumors: PSG Determined To Secure Mauro Icardi From Inter Milan
KEY POINTS
PSG is reportedly determined to get Icardi
Inter targets Cavani
Cavani may replace Martinez who may be headed to Barca
Mauro Icardi is currently on loan to Paris Saint-Germain but it appears the team wants to make his stay permanent. The rights to Icardi remain with Inter Milan who may only agree to a deal if the buyout clause is met. The option to buy the Argentine football player is $76.3 million.
Icardi has been playing well for Les Parisiens, scoring 20 goals in 28 appearances across all competitions since arriving in September. He is under contract with Inter Milan until 2022. Icardi signed the new three-year deal before getting loaned to PSG, Sky Sports reported.
However, it appears Paris Saint-Germain is trying to work on a deal to convert his loan status into a permanent one. The club has launched a bid for the Argentinian with an initial bid of about $48.7 million. Aside from that, they are also offering an additional $9.7 million in add-ons. Negotiations are likely to continue moving forward.
In related news, one player from the PSG side who may land somewhere else is Edinson Cavani. The Spanish striker is out of contract this summer and several teams are interested in taking him in. Leading the pack is Inter Milan, a team hoping to nab the 33-year-old football player via free transfer. With his contract running out this summer, Cavani is free to speak with other teams. Aside from Inter, Atletico Madrid has also expressed interest in the Uruguayan football player.
The interest in Cavani is believed to be Inter's preparation for the likely exit of Lautaro Martinez. Barcelona has expressed interest in the 22-year-old striker and may discard seven players via swap to free up funds for Martinez. In a previous post, it was mentioned how the Catalan Giants are trying to find ways to finance the move. Barca has not been spared from the financial woes, a predicament most teams are dealing with due to the COVID-19 pandemic.
But according to Argentina's Diario Ole, Martinez is close to moving to Barcelona. Details are being ironed out but the publication alleges that the signing is getting closer by the hour. They also claim that the deal will not be announced until the Serie A, La Liga seasons and the UEFA Champions League resume. However, they did backtrack a bit, claiming that anything could still spoil the deal. But if things are ironed out, it would fulfill a dream of seeing Martinez play alongside Lionel Messi.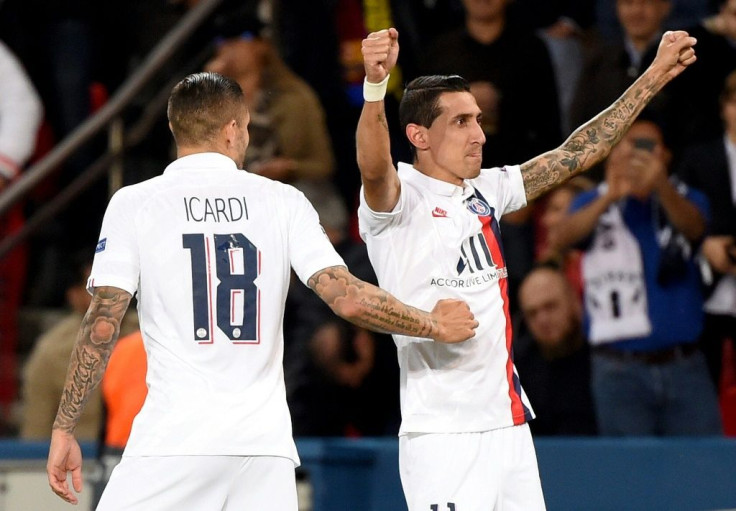 © Copyright IBTimes 2023. All rights reserved.