Premier League Rumors: Willian And Pedro Wary Of Short Term Deal, Here Is Why
KEY POINTS
Willian, Pedro worried about getting injured during short-term deal
Contract talks between Chelsea, Pedro and Willian are stalled
Chelsea and Pedor unlikely to get long-term deal for now
Two key fixtures at Chelsea have yet to settle their place after this season and things are not looking that well. Willian Borges da Silva and Pedro Rodriguez have yet to get new deals, something that is likely a short-term extension. Considering the problems that the COVID-19 pandemic has brought, it is seen as the best recourse for players on expiring deals.
However, it appears that both Willian and Pedro have other concerns. Injuries are a reality and most players have gone through it in the Premier League. Both are in a tricky spot and are worried about playing short-term for the Blues. The deal is likely to be a reprieve, one that would buy them time and keep them busy next season. But injuries may occur and such could hamper their yearning for longer and better-paying deals.
With this in mind, it explains why both players and the Blues have not gotten anything done. According to the Telegraph, there is no progress on short-term contract talks with Premier League action expected to restart next week. The Blues have three games scheduled for June. This will be against Aston Villa, Manchester City and Leicester City. Beyond June, there is a chance that both players may be left in the sidelines.
Should both Willian and Pedro opt to hold out, they could be left unemployed by next month. They could get offers from other teams but these may not be the type they are looking for. These could be short-term deals as well, reverting them to the original issue they are facing right now.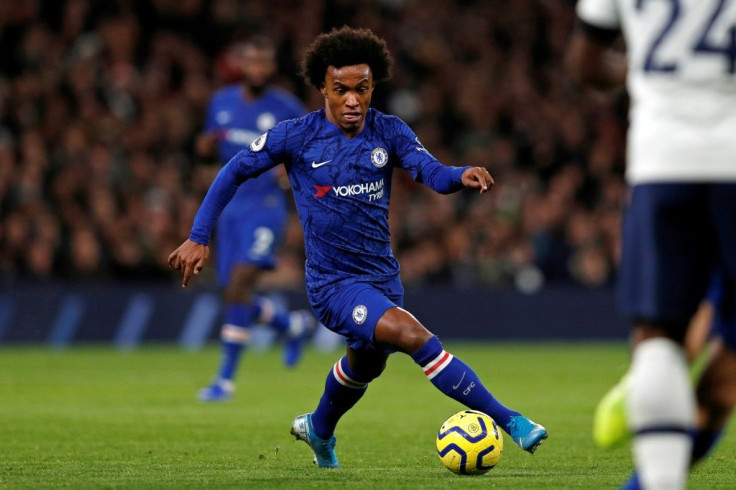 Willian wanted a three-year deal but Chelsea was only willing to give him a two-year term. All this was before the COVID-19 pandemic. Under the current situation, the best the Brazilian may get is a one-year pact. Among the teams who express interest in Willian include Arsenal, Barcelona and Tottenham.
For Pedro, he is expected to leave the club this summer. At least two teams have been linked to the 32-year-old football player - Juventus and AS Roma according to Nilesports. Considering Frank Lampard has been focusing much on youth, Pedro may be better off playing for some other team. The only problem right now is that nothing has come close to discussions involving the Spanish winger.
© Copyright IBTimes 2023. All rights reserved.