President Barack Obama Has Put Out His Last Butt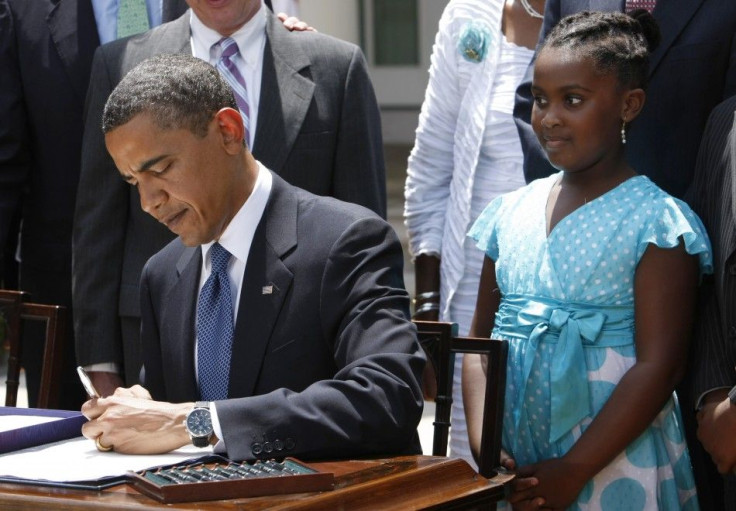 President Barack Obama has put out his last butt, his doctor said Monday. Despite the constant pressures of being commander-in-chief, Obama is tobacco free and on track to remain so in the future, according to a medical report released by his physician, Dr. Jeffrey Kuhlman.
The President is in excellent health and 'fit for duty,' Kuhlman wrote after performing a physical exam on the President last wek. All clinical data indicate he will remain so for the duration of his presidency.
The President got off the cigs with a little help though, according to the letter, which stated that he uses nicotine replacement therapy. That seems to explain a recent photograph released by the White House that showed a piece of nicotine gum sitting on his desk. The report did not indicate when he had his final smoke.
He passed the physical with ease, and Kuhlman indicated that he eats healthily, exercises regularly and has only gained 1 pound since a year ago, meaning he has largely avoided the dreaded 10 pounds many say they put on after quitting. He went on to say that the POTUS does occasionally drink alcohol in moderation.
When he was last examined in February 2010, he had not yet given up on puffing, and in 2009 he said he was 95 percent cured of cigarette addiction, but that he had not entirely dropped the habit. Perhaps in part as a result of the lifestyle change, his cholesterol has fallen to 193, from 209 during his February 2010 exam.
© Copyright IBTimes 2023. All rights reserved.