Presidents Day 2015: What's Open, Closed? Banks, Post Offices, DMVs Plan For Federal Holiday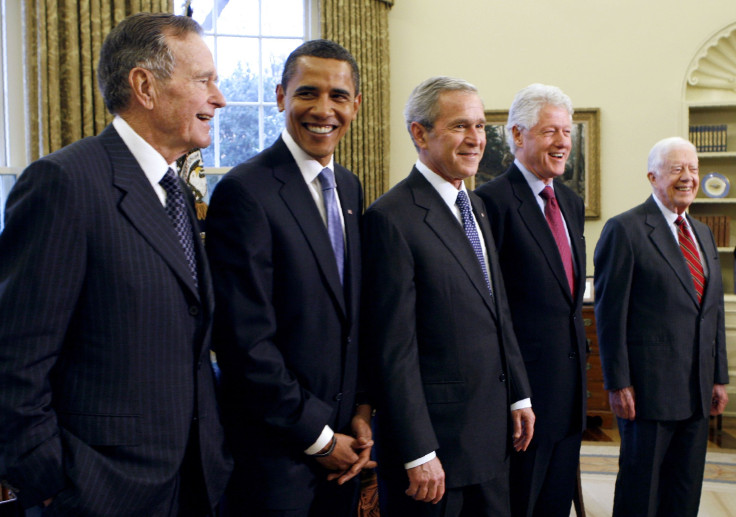 Anyone hoping to run a lot of errands Monday will find most banks and government offices closed for the day. It's Presidents Day, aka George Washington's birthday, on which the U.S. celebrates the birth of its first commander in chief and honors the 42 others who succeeded him. The holiday has been officially observed since 1879 in one form or another. So if it has just dawned on you that business won't be "as usual" on Monday, fret not. Here's a listing of what's closed on Presidents Day:
Postal offices will not be delivering mail Monday. If you've got mail to send, it will sit in a mailbox until the first collection time Tuesday. Packages shipped through UPS and FedEx should still arrive if the delivery date falls on the holiday. Amazon.com says it processes and ships some orders on the holiday, but delivery may be delayed.
Major banks covered by the Federal Reserve Bank observe the holiday. Transactions and deposits made in stores and at ATMs may not be reflected on bank-account and credit-card statements until the next business day. For anyone trying to wire money to friends and family members, Western Union and MoneyGram will process transactions online, but hours for walk-in service locations may vary.
If a driver's license or other government-issued identification card has expired, those offices also are scheduled to be closed. That includes most state departments of motor vehicles, as well as federal Social Security offices and Veterans Affairs centers. Hospitals never close, but some of their departments may have limited hours or be closed. When in doubt, call ahead.
Most U.S. workers who off on Presidents Day are still paid for the day. About 35 percent of American employers give their workers the holiday off, according to a Bloomberg BNA Holiday Practices Survey. That's a larger percentage than for either Martin Luther King Jr. Day and Columbus Day. All three aforementioned day-off holidays lag New Year's Day, Memorial Day, Independence Day, Labor Day, Thanksgiving Day and Christmas Day.
© Copyright IBTimes 2023. All rights reserved.