Pressure Grows For More US Airstrikes In Afghanistan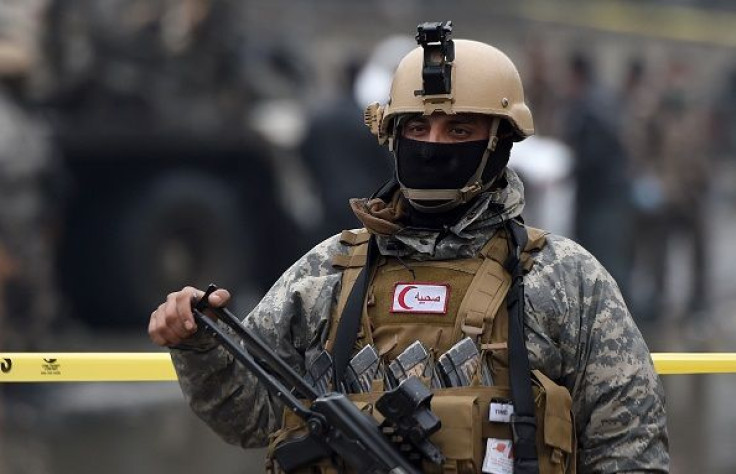 Pressure is growing on the U.S. military to do more to help Afghan forces repel the threat posed by Taliban militants, and commanders in Washington and Kabul agree that enhanced air power may be where it can make the most difference.
With fewer American soldiers on the ground and their rules of engagement limited, the outgoing commander of NATO forces in Afghanistan, General John Campbell, believes broader authorization of force is the best way of supporting stretched local troops.
That includes attacks from the air, which dropped sharply in 2015 after NATO, whose presence in Afghanistan is dominated by U.S. armed forces, formally ended combat operations to switch to training and assisting local troops.
Some senior Afghan officers are worried.
"Only air support and air strikes break the Taliban," said General Daud Shah Wafadar, commander of the Afghan army's 205th Corps, based in the southern city of Kandahar close to some of the fiercest fighting in recent months.
His calls for more bombing raids are not new, but the debate has gained urgency since Taliban insurgents made significant territorial gains, particularly in Kunduz in the north and swathes of the southern province of Helmand.
"I think we've seen this year that they (the Taliban) have taken advantage of the reduction of the number of coalition aircraft," Campbell told the House Armed Services Committee last week.
The United States carried out around 400 air strikes last year from some 1,100 in 2014, when it was in full combat mode.
U.S. aircraft did conduct 12 air strikes in two days in Helmand last month in an unusually heavy engagement. The strikes were used to help relieve a dozen U.S. special forces soldiers serving on the ground on a mission with Afghan counterparts.
"That's quite a bit in terms of what we've used down there recently," said Brigadier General Wilson Shoffner, U.S. army spokesman in Kabul, referring to the battle in which one Green Beret was killed. "That's the kind of thing that's happening down there."
REINFORCEMENTS TO HELMAND
In a sign of alarm over events in Helmand, hundreds more American troops are heading there, although the U.S. army specified their role would be to train, advise and assist, and "not to participate in combat operations".
U.S. forces' rules of engagement limit them to defending U.S. troops from attack, although they may take action "in extremis" to avoid "detrimental strategic effects to the campaign", according to a Pentagon report to Congress.
"If the Taliban are attacking coalition forces, then I have everything I need to do that," Campbell said. "To attack the Taliban, just because they're Taliban, I do not have that authority."
"Realistically, the thing that I can make a difference on is authorities as we go forward," he said.
U.S. troops were recently given broader authority to hit Islamic State fighters in Afghanistan.
The withdrawal of most NATO troops by the end of 2014 has been keenly felt on the ground.
More than 140,000 foreign soldiers once fought the Taliban, a hardline Islamist militant movement attempting to regain power in Kabul. U.S. forces are set to be cut from 9,800 to 5,500 by the end of 2016.
"There used to be dozens of foreign military advisers who played a key role and helped us with all issues, but now there is only one with me," said General Wafadar. He added that local forces were, however, largely coping without their allies.
With no immediate prospect of adding "boots on the ground", others have joined Campbell in suggesting looser terms of engagement and stressing the importance of air operations.
In a recent editorial in the Washington Post, one of Campbell's predecessors, David Petraeus, said Washington should "unleash our air power in support of our Afghan partners".
James Dobbins, a senior fellow to the RAND Corporation and a former Special Representative for Afghanistan and Pakistan, said combat air support, casualty evacuations and intelligence and surveillance were among the priorities.
"Those are all air assets essentially. And at least some of them don't need to be based in the country."
For graphic on areas under Taliban Control - reut.rs/1PDMrxm
For graphic on NATO troops levels in Afghanistan - reut.rs/1PDMAAX
(Editing by Mike Collett-White)
© Copyright Thomson Reuters 2023. All rights reserved.