Preterm Babies Face Irreversible Lung Problems Later In Life, Says Study
Babies born within 32 weeks of pregnancy or the ones born with low birth weight are at high risk of several lung problems, according to a global study.
The research paper, led by the Murdoch Children's Research Institute, states that babies that weigh 1,501 grams or less face many breathing problems later in life. It is because their airway does not completely develop until early adulthood.
The study, titled "National, regional, and worldwide estimates of low birth weight in 2015, with trends from 2000: a systematic analysis", also states that the people born within 32 weeks of pregnancy have a high risk of airflow-related health problems than babies born on time.
The World Health Organization (WHO) has already said that low birth weight is one of the biggest challenges faced by the medical world currently. According to the international health body, one in every seven babies worldwide is born underweight.
A research paper released by the organization states that the babies born with a birth weight of 2,500 grams or 5.5 pounds are at high risk of several stunting, physical and developmental ill health in the future.
"Low birth weight is a complex clinical entity composed of intrauterine growth restriction and preterm birth," Mercedes de Onis, co-author and a representative from the Department of Nutrition at WHO, said in a statement.
Meanwhile, the study on the relationship between low birth weight and lung disease states that many preterm babies or the ones born with underweight could suffer from bronchopulmonary dysplasia – a type of lung injury – within few weeks of their birth. As a result, these babies are at high risk of several lung-related diseases later in life, if they are exposed to any pollutants such as tobacco smoke.
"The reductions in their airflow capacity in adolescence and early adulthood were substantial and a significantly higher proportion had expiratory flow rates (exhaling speed) in concerning clinical ranges compared with those born on time," lead researcher Professor Lex Doyle said.
"Physicians should obtain a perinatal history, including gestational age at birth, birth weight, and bronchopulmonary dysplasia, when assessing adults with airway disease," he added.
The research work was done in association with the University of Melbourne and the Royal Woman's Hospital along with collaborators from the UK, Finland, Norway and The Netherlands.
For the study, the researchers collected data of 1,657 people between the age group of 16 and 33. Among the participants, 935 people were born with very low birth weight or very preterm and the other participants were born full term.
After analyzing data from 11 studies, lead researcher Professor Lex Doyle found many people born with very low birth weight or born within 32 weeks of pregnancy have high risk of chronic obstructive pulmonary disease (COPD). It is a medical condition in which airflow blocks and a person struggles to breath because of it.
So, the researchers from WHO said understanding the underlying cause for rapidly increasing low birth rate and tackling the issue "in high-burden countries" must be a priority.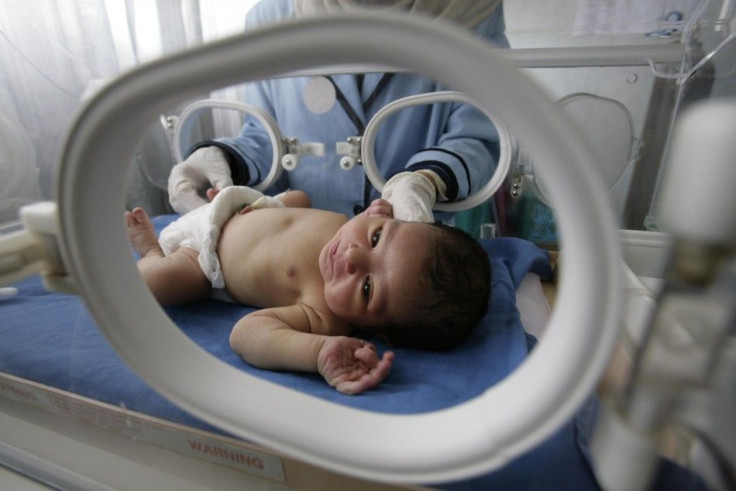 © Copyright IBTimes 2023. All rights reserved.
FOLLOW MORE IBT NEWS ON THE BELOW CHANNELS