PREVIEW TO A CLASSIC: Liverpool vs. Manchester United (Sunday, 13:30 GMT)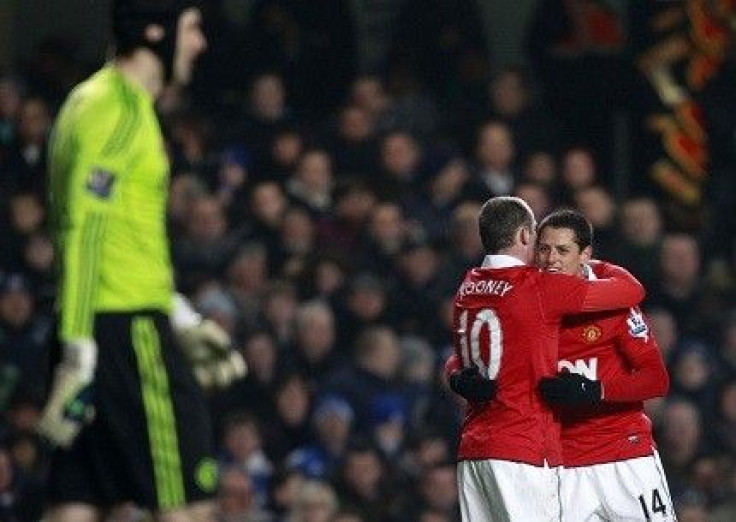 Anytime Liverpool play Manchester United there are plenty of storylines.
Sunday's marquee matchup between the two famed English Premier League clubs is no exception.
Manchester United manager Sir Alex Ferguson will be juggling his lineup at central defense with Nemanja Vidic unavailable due to suspension and Rio Ferdinand still injured. That means Chris Smalling and Wes Brown, who will make only his third Premier League start of the season, suddenly have a major increase in responsibility.
To make matters worse, Patrice Evra is not at 100 percent, but will probably play.
Liverpool interim manager Kenny Daglish could use any advantage he can get in this match. The Reds have had demoralizing results in their last two Premier League games, which include a home tie to Wigan Athletic and a loss to West Ham United.
With Bolton's stunning victory Saturday, Liverpool has dropped to seventh place, which is rather unfamiliar territory at this point in the season for one of the most prestigious clubs in the world.
Chances for Liverpool to reach next season's Champions League seem very dim at this point.
But reinforcements are awaiting Daglish. Though Fernando Torres is gone, Daglish now has the services of Uruguyan striker Luis Suarez, who scored in his debut on February 2nd against Stoke City.
Though new to the team, Suarez knows the significance of Sunday's match.
Of course, we know how important this game is, he said in the Liverpool Echo. We know how important it is that United don't win the title because of the rivalry between the teams. We have the same amount of titles. It would be a prize for us to stop them winning the league.
Daglish also recently added expensive transfer Andy Carroll, a potent attacker who began his career with Newcastle United. Carroll has been battling a thigh injury, and his status for the game is still up in the air.
When the two teams played at Old Trafford on January 9, Ryan Giggs scored off a penalty kick in the opening moments after Dimitar Berbatov drew minimal contact, and the game that's all the Red Devils needed.
There's no doubt that the result was a bitter pill to swallow for Liverpool. On their home field, expected an inspired Liverpool squad. But Manchester United, who is coming off a loss to Chelsea, is also playing with a chip on their shoulder.
The Red Devils breathed a little easier upon learning that second-place Arsenal only earned a draw when they faced Sunderland on Saturday. Still, Sir Alex Ferguson has a tough schedule ahead of his side, and getting one point would be a decent result, and a three or four point advantage over Arsenal isn't all that safe.
Forward Wayne Rooney has exceeded expectations with many quality performances lately, and a two-goal performance at Anfield would mean he's reached the 100-goal mark in his Manchester United career.
Raul Meireles has scored five goals this season for Liverpool, and they've all come in the last six games.
Dimitar Berbatov has scored 19 for Manchester United, but didn't start when Manchester United faced Chelsea at Stamford Bridge.
If history is any indicator, this match will end up with one club taking home three points. In the last 21 meetings, only one game ended in a tie.
© Copyright IBTimes 2023. All rights reserved.