Prigozhin Defends Wagner Mutiny As 'March Of Justice', Not A Coup Bid On Moscow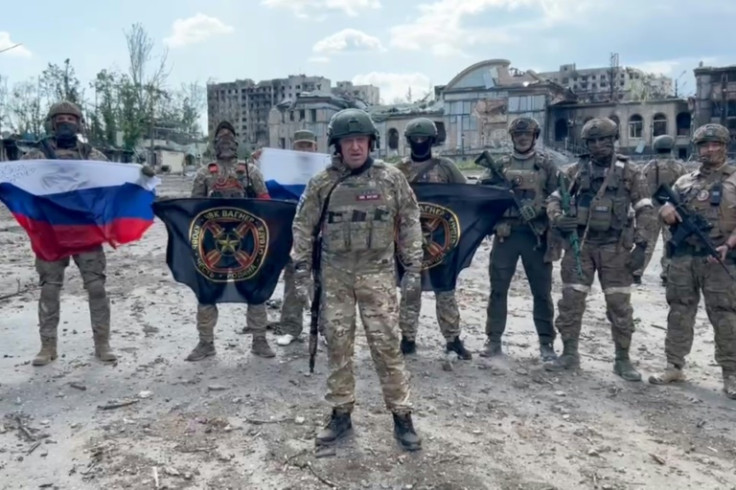 Yevgeny Prigozhin, the boss of the private military company Wagner Group, has spoken out for the first time since his aborted advance on Moscow, describing his rebellion as a "march of justice."
In an 11-minute audio clip released via Telegram, Prigozhin said that the purpose of the march was to prevent the destruction of PMC Wagner and to hold accountable those responsible for numerous mistakes during the special military operation, as reported by the CNN.
Earlier, Russian President Vladimir Putin condemned Prigozhin's mutiny as an act of "betrayal" and "treason." Putin warned that those involved in the rebellion would face inevitable punishment, as he issued orders to the armed forces and other government agencies to take appropriate action. "All those who prepared the rebellion will suffer inevitable punishment. The armed forces and other government agencies have received the necessary orders," he said.
Defending his actions in the audio message, Prigozhin emphasized that the march was intended to demonstrate protest, not to overthrow the government. "We went to demonstrate our protest, and not to overthrow the government in the country," Prigozhin was quoted as saying by the New York Times.
Prigozhin criticized the Russian Defense Ministry for its alleged plan to disband the Wagner Group and absorb its members into the Russian military. He claimed that his army had been inadequately supplied with ammunition, even during the intense battle to capture Bakhmut.
Under Prigozhin's command, Wagner forces made significant progress Sunday by capturing Rostov-on-Don, which serves as Russia's military headquarters for the Ukraine war. However, Prigozhin later ordered his forces to return to their bases to "avoid bloodshed," effectively halting the mission as they approached Moscow.
In his audio message, Prigozhin commended the professionalism of his soldiers, describing it as a "master class" in how Russia should have conducted the invasion of Ukraine, according to the NYT report. The former prisoner-turned-soldier boasted that had he been in charge, his country's military objectives would have been completed within a matter of days.
The Wagner chief aborted his Moscow advance following negotiations facilitated by Belarusian President Alexander Lukashenko. The deal was struck after the Kremlin offered to drop all charges against him, providing a resolution to the standoff.
© Copyright IBTimes 2023. All rights reserved.