Princess Cruise Ship Stuck In Extreme Swell With 2000 Passengers Onboard
A Princess cruise ship is stuck in a massive swell off the coast of Queensland, Australia, unable to dock with about 2,000 passengers onboard.
The Princess Coral has been circling about 40 meters (131 feet) off the coast of Queensland, unable to bring passengers to port as extreme weather batters the ship amid waves that are up to 6.5 meters (21 feet), Australian news outlet 7 News reported.
In a statement obtained by 7 News, Princess Cruises said, "The Port of Brisbane is closed with the suspension of pilotage operations due to adverse weather conditions associated with the east coast low off Queensland."
The statement continued by saying that the Coral Princess would be delayed 24 hours following a seven-night Australian cruise, adding that "confirmation of arrival details depends on the resumption of piloting services and the reopening of the ports as conditions improve."
The Princess Coral is not the only ship unable to dock as Australia's Caloundra Coast Guard Commander Roger Pearce told ABC, "They've all been instructed just to float or drift, but the Coral Princess because it has passengers on board is unable to do that. So it's just motoring, in circles at a very low speed, so it keeps moving."
It was unclear exactly when the cruise ship would be able to dock.
Wind warnings are in place until Saturday for Queensland's coast as well as Australia's Fraser and Capricornia coasts and Hervey Bay, the Sunshine Coast, Moreton Bay, and Gold Coast, according to the Bureau of Meteorology, as reported by 7 News.
"A developing east coast low off the south coast of Queensland is interacting with a ridge to the south to produce gusty winds and large waves along the southern coastline," the bureau said. "The low will begin to move away to the east on Saturday," it added.
Two weeks ago, the Princess Coral cruise ship was the site of a COVID outbreak, with more than 100 cases of the virus onboard as it docked in Sydney, Australia.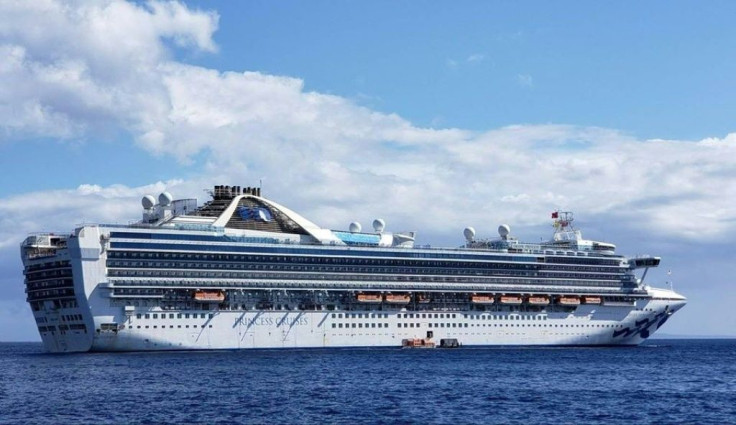 © Copyright IBTimes 2023. All rights reserved.