Princess Diana Quotes: 15 Sayings On Late British Royal's 21st Death Anniversary
Princess Diana, fondly known as "The People's Princess," passed away on Aug. 31, 1997, in a car crash while traveling in Paris with Dodi Fayed, a man she was romantically linked to with.
Even after 21 years of her death, she remains an inspirational figure to millions. She was passionate about humanitarian works, and was admired by the world for the same.
Her strength, personality and approach to life awed everyone. She was a royal who did things in her own untraditional royal way. She abandoned the traditional vows of royal marriage when she married Prince Charles at 20, personally took her sons, William and Harry, to school herself whenever she could, and often picked their attire as well. Diana would also take her sons on outings, which was not typical for royal children.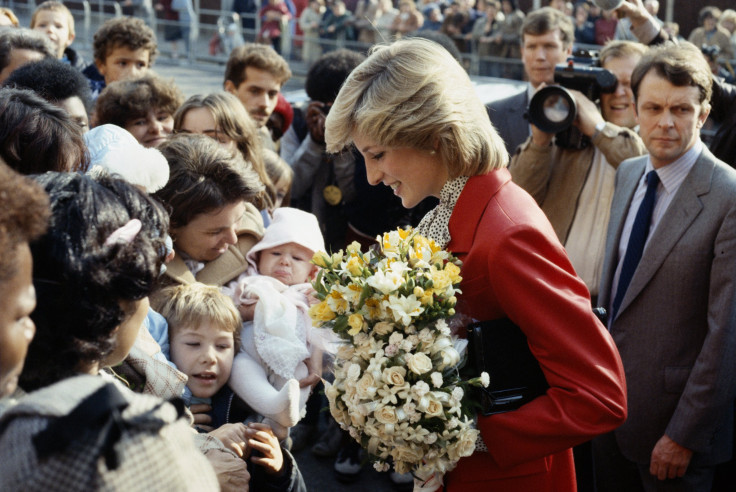 But the princess was most famous for her dedication to humanitarian work. She traveled across the globe helping people in need even in the most remote parts of the world.
Here are 15 inspirational and thought-provoking quotes by the Princes of Wales from Goalcast, Hello! And Grazia.
"I don't go by the rule book; I lead from the heart, not the head."
"Everyone needs to be valued. Everyone has the potential to give something back."
"I'd like to be a queen in people's hearts."
"Carry out a random act of kindness, with no expectation of reward, safe in the knowledge that one day someone might do the same for you."
"Everyone of us needs to show how much we care for each other and, in the process, care for ourselves."
"They say it is better to be poor and happy than rich and miserable, but how about a compromise like moderately rich and just moody?"
"Hugs can do great amounts of good — especially for children."
"I went to the school and put it to William, particularly, that if you find someone you love in life, you must hang onto it, and look after it, and if you were lucky enough to find someone who loved you, then you must protect it."
"The greatest problem in the world today is intolerance. Everyone is so intolerant of each other."
"I don't want expensive gifts; I don't want to be bought. I have everything I want. I just want someone to be there for me, to make me feel safe and secure."
"I touch people. I think everyone needs that. Placing a hand on a friend's face means making contact."
"Helping people in need is a good and essential part of my life, a kind of destiny."
"Anywhere I see suffering that is where I want to be, doing what I can."
"You can't comfort the afflicted with afflicting the comfortable."
"I think the biggest disease the world suffers from in this day and age is the disease of people feeling unloved. I know that I can give love for a minute, for half an hour, for a day, for a month, but I can give. I am very happy to do that, I want to do that."
© Copyright IBTimes 2023. All rights reserved.