Private Consumption: How Much Do Americans Spend, Compared To Those In Other Countries?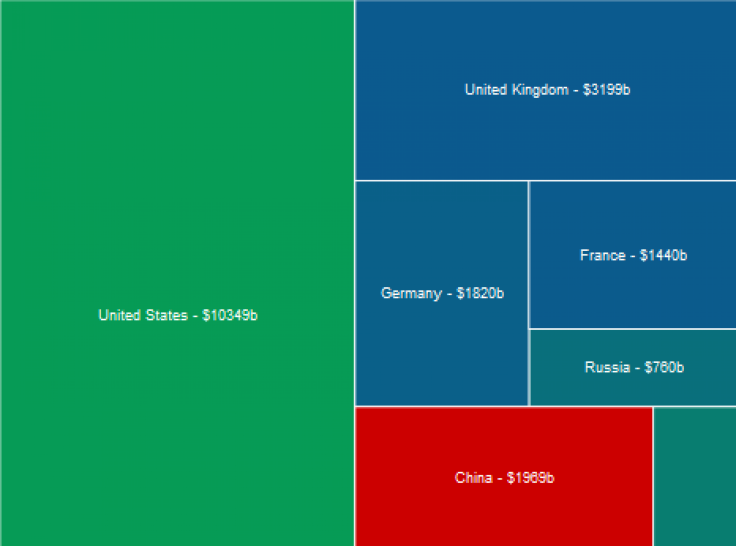 In 2010, the gross domestic product (GDP) of the U.S. amounted to $14.66 trillion, not adjusted for inflation. Private consumption, or the amount of money individuals and households spend on products and services, amounted to $10.35 billion. That means that private spending accounted for 70.6 percent of U.S. GDP.
In 2012, private consumption in the U.S., expressed as a share of GDP, increased slightly, to 71 percent, according to UBS Investment Bank.
Here is a chart that compares private consumption in the U.S., in nominal USD, as compared to private consumption in several other countries. The area of each box is directly proportional to the USD value of private consumption that took place in the country in 2010. The color of the box is an indicator of the population of that country -- the blue end forms the lower extreme, red forms the higher extreme.
Source: Deutsche Bank, Julius Baer
Check out this chart, that compares private consumption as a percentage of GDP of several different countries:
Source: Haver Analytics, UBS Investment Bank, Julius Baer
© Copyright IBTimes 2023. All rights reserved.