Pro- and Anti-Assad Forces Clash in Lebanon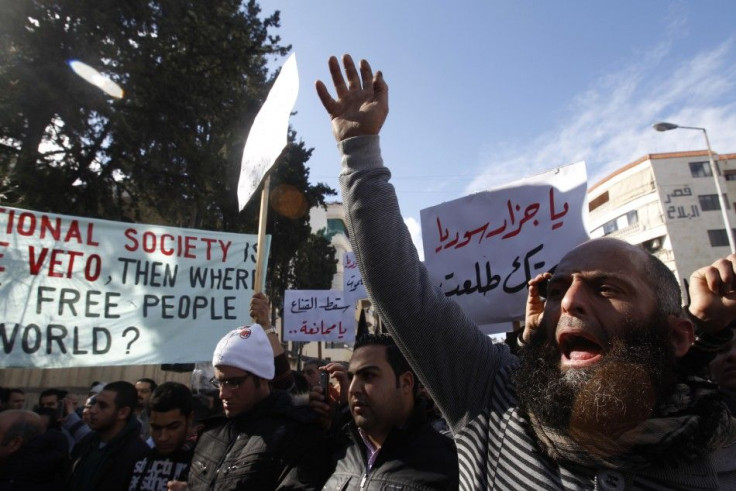 Lebanon is starting to look like Syria. On Friday, armed supporters of Syrian president Bashar al-Assad attacked anti-Assad demonstrators in the Lebanese city of Tripoli.
According to reports, continuous gunfire enveloped parts of the coastal city since the end of Friday prayer, and eyewitnesses said that anti-Assad protestors fired at least two rocket-propelled grenades. At least two people have been wounded.
Prime Minister Najib Mikati has told the army to take necessary measures to halt the violence.
Support for Assad is split along religious lines, and Tripoli's Sunni majority has been demonstrating against Assad's rule for weeks.
Like in Tripoli, Sunni Muslims are the majority in Syria, but Assad and his government are part of the Alawite faith, which is similar to Shia Islam. Sunni and Shiite Muslims each represent about 27 percent of Lebanon's population.
During earlier, peaceful demonstrations in Tripoli, residents expressed their solidarity with the Syrian protestors who have been calling for Assad's resignation since March.
"Oh Homs residents, Tripoli is with you until victory is achieved against oppression," protestors yelled, referring to the city where hundreds of people have died during clashes with Syrian security forces in the past week.
"Oh Syria's butcher [Assad], you smell... Supporting a butcher is a sin," some demonstrators said, according to Lebanon's Daily Star.
At least 6,000 people have been killed since Assad's crackdown against the anti-government protests which began ten months ago, according to activists. Hospitals in Tripoli, which is about 50 miles from Homs, have been secretly taking in injured Syrians and accepted 800 refugee families, the Daily Beast reported.
© Copyright IBTimes 2023. All rights reserved.