Pro Wrestling Personalities React To Passing Of WWE Legend Iron Sheik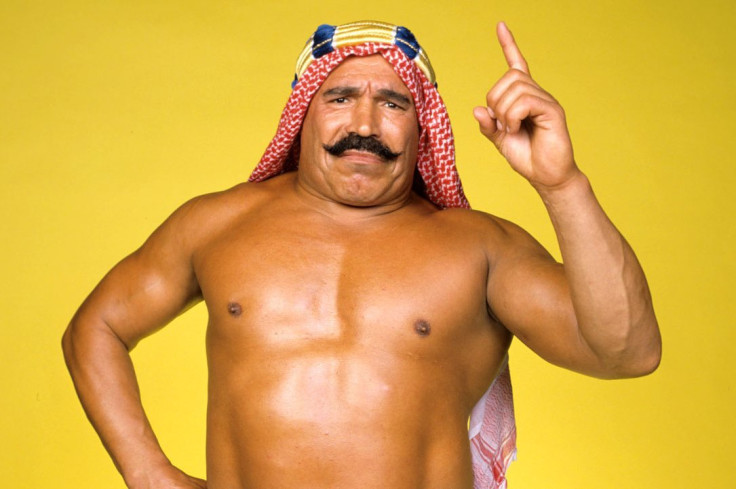 KEY POINTS
Iconic pro wrestler The Iron Sheik has passed away at age 81
Pro wrestling personalities have come together in celebration of his memory
His legend continued to grow in the years after his retirement thanks to his popular Twitter account
The pro wrestling world is joining together in mourning the passing of WWE icon The Iron Sheik at age 81 with no cause having been made public as of yet with his official Twitter account posting a lengthy message to its 648.3k followers.
WWE chief content officer and main showrunner Triple H also tweeted out his condolences to the Sheik's family, noting that Sheik was "an all-time great performer and WWE Hall of Famer who brought his character to life and transcended our business."
All Elite Wrestling (AEW) performer Miro (Rusev in WWE) shared how influential Sheik was to his early years in the industry.
"Back in FCW... I had no idea about speaking on the microphone and then I went and studied his ability and that's where things started to turn," he wrote.
Moreover, AEW's official Twitter page had its own in memoriam for the remarkable on-screen villain.
Former NFL punter-turned-WWE performer Pat McAfee also had a wonderful tribute to Sheik alongside his co-hosts on the latest episode of The Pat McAfee Show podcast.
Real name Hossein Vaziri, Sheik was one of the most popular villains in the history of the industry thanks to the timing of his arrival to the squared-circle in the late 1970s–a time when the United States was slowly being affected by conflict in the Middle East.
Sheik's character was an instant attraction thanks to him sporting a pointy mustache and keffiyeh, plus his use of the camel clutch submission hold, which made him stand out from the other villains on the scene
Arguably the most iconic moment of his career came at WrestleMania I in 1985 when he and fellow villain Russia's Nikolai Volkoff (real name Josip Peruzovic) defeated The U.S. Express (Barry Windham and Mike Rotunda) by hitting Windham from behind with manager Freddie Blassie's cane to win the WWF Tag Team Championship.
As time went on and his pro wrestling career winded down to his eventual retirement in 2010, the Sheik became a popular figure to follow on Twitter for his profanity-laced tirades against Hulk Hogan while consistently deriding pop culture that he disliked.
Understandably, Sheik himself was not the one running the account but his nephews, Page and Jian Magen, who perfectly portrayed the pro wrestling legend's hilarious demeanor during shoot interviews and charismatic charm that made him such a beloved icon.
Sheik held the WWF World Heavyweight Championship once and was eventually inducted into the WWE Hall of Fame as part of the 2005 class alongside Volkoff, Jimmy Hart, "Rowdy" Roddy Piper, "Cowboy" Bob Orton, Jimmy Hart, "Mr. Wonderful" Paul Orndorff, and his most hated rival in Hogan.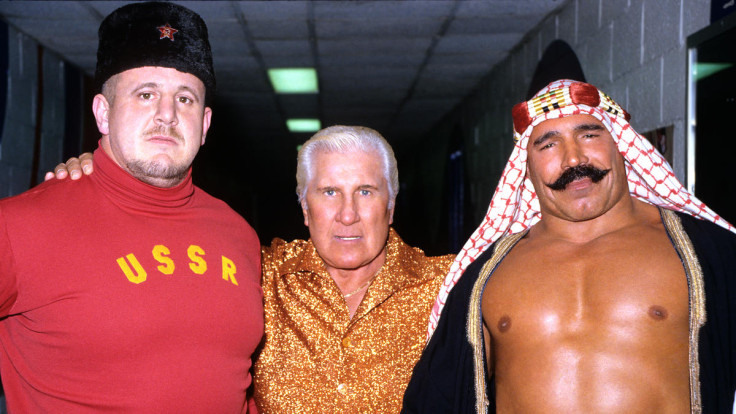 © Copyright IBTimes 2023. All rights reserved.