Prosecutors In Bradley Manning Case Say Documents Released By WikiLeaks Were Read By Osama Bin Laden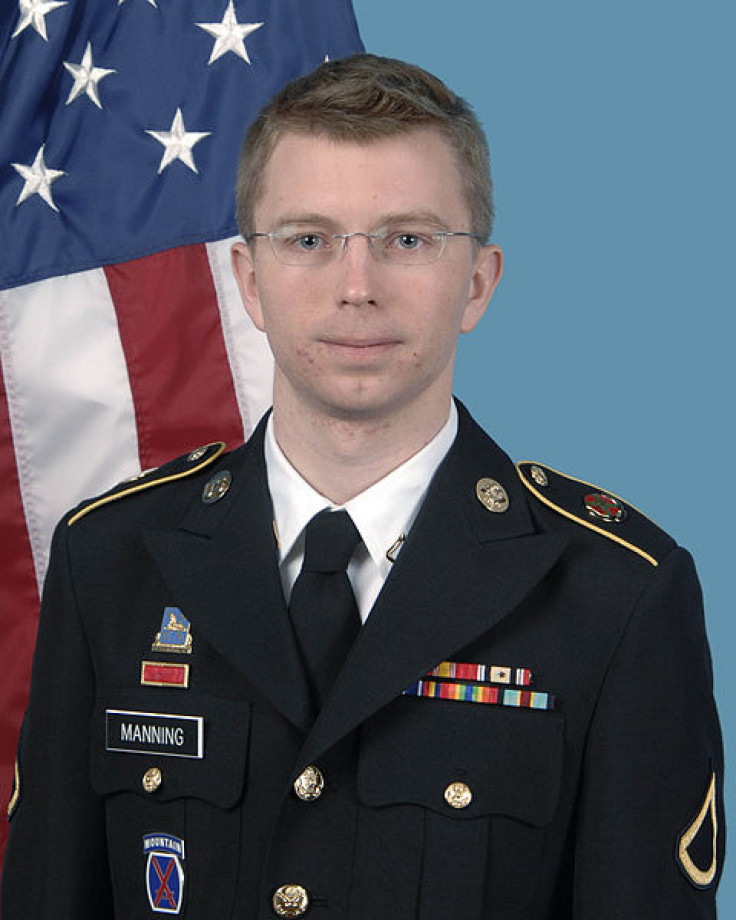 In a pretrial hearing Wednesday, military prosecutors said they plan to use new evidence against Pfc. Bradley Manning, claiming that the information he allegedly sent to WikiLeaks was at one point seen by Osama bin Laden.
Prosecutors said bin Laden requested and obtained from a member of al Qaeda some of the classified military reports Manning is charged with transmitting to WikiLeaks founder Julian Assange, according to the New York Times.
Manning, 25, faces a life sentence without the possibility of parole if convicted of leaking 260,000 diplomatic cables and military field reports from both Iraq and Afghanistan, releasing 2007 video footage of a U.S. helicopter shooting and killing 11 people in Iraq (including a photographer for Reuters), and information about prisoners being held at Guantanamo Bay, Cuba.
Manning was a low-level Army intelligence analyst serving in Iraq when the documents were sent to WikiLeaks, then published by media outlets including the Washington Post and the New York Times.
Prosecutors also said Wednesday they were in possession of a transcript dating back to 2010 of a conversation between Manning and Assange "laughing" at a Times article reporting on the perception by the U.S. government that WikiLeaks posed a threat to national safety. They did not specifically say which leaks bin Laden was able to see.
The Justice Department is investigating whether it can charge Assange with any crime in the matter.
At one point during Wednesday's proceedings, the judge, Col. Lind, asked the prosecution about a hypothetical situation. If Manning had leaked the military documents to the New York Times instead of WikiLeaks, would he still be facing charges of "aiding the enemy"?
"Yes, ma'am," said prosecutor Capt. Angel Overgaard in a reply that's still reverberating throughout the media landscape. By that reasoning, the Times and other outlets that published the documents should also be on trial, according to some media observers.
"Journalists will often try making a distinction between their outlets and WikiLeaks, which, some say, is more of a clearinghouse for documents or perhaps a middleman between a source and news organizations," wrote Huffington Post media reporter Michael Calderone. "They may point out that their news organizations put raw material in context, call for comment, and weigh the government's concerns over publishing sensitive material.
"But whatever journalists may think, the prosecutor in Manning's case sees no difference between a source's relationship with a major newspaper and with WikiLeaks. So presumably, a source providing information to the Times could similarly be prosecuted for indirectly 'aiding the enemy,' a capital offense."
© Copyright IBTimes 2023. All rights reserved.
FOLLOW MORE IBT NEWS ON THE BELOW CHANNELS