Protector Of 'World's Most Trafficked Mammal' Among Recipients Of 'Green Nobel Prize'
KEY POINTS
The Goldman Environmental Prize is also known as the "Green Nobel Prize"
It honors environmental heroes from six inhabited continents
Its awardees are "everyday heroes" who do extraordinary things to protect the planet
The recipients of this year's Goldman Environmental Prize have been announced. One of these "environmental heroes" is a man who has been working to save the "most trafficked mammal in the world."
Although they look like reptiles, pangolins are actually mammals that are covered in scales, which they use to protect themselves from predators. Pangolins have no teeth and have been called "the scaly anteater" as they primarily eat termites, ants and larvae using their sticky tongues.
Unfortunately, they are also among the most trafficked mammals in the world. They are in high demand in Asia, Africa and the U.S., with their skins being used in leather products, their meat for food and their scales as traditional medicine.
Over one million pangolins have been poached in the past decade. In 2019 alone, about 195,000 of them were trafficked for their scales alone.
Pangolin protector
Among those who are working to save pangolins from poaching is Thai Van Nguyen. He's one of the six "environmental heroes" who were given the prestigious Goldman Environmental Prize this week.
Nguyen established the first anti-poaching unit in Vietnam as well as the NGO Save Vietnam's Wildlife (SVW), which has saved 1,540 pangolins from the illegal wildlife trade from 2014 to 2020.
"He grew up near Cuc Phuong National Park and, as a child, witnessed a mother and baby pangolin being caught and killed by neighbors in his village," Goldman Environmental Foundation noted. "Nguyen resolved to make pangolin conservation his life's work."
His work is an "all-encompassing" one, from educating the public on the importance of pangolin conservation and custom officials on how to care for seized pangolins to establishing a center that rehabilitates pangolins and other rescued animals. His team has even worked with poachers, from whom they get crucial information such as how they capture pangolins.
"We invite them to the workshop, to tell them, 'we know you are a poacher, but we want to work together and change,'" Nguyen said as per CNN.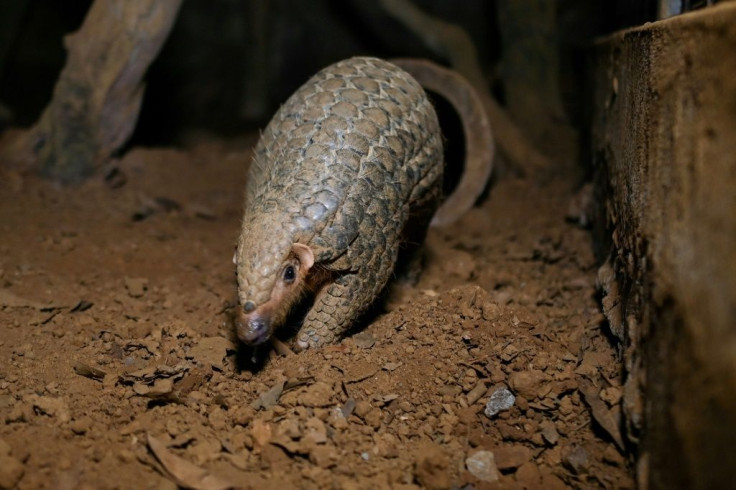 He also trains rangers through the anti-poaching unit, which goes on missions to destroy illegal camps and traps, arrest poachers and confiscates weapons. Since the establishment of the unit in 2018, it has led to the destruction of 9,701 animal traps, confiscated 78 guns and arrested 558 people for poaching.
"As one of the few people in the world working on pangolin conservation and rehabilitation, Nguyen is filling a crucial space for understanding and protecting this critically endangered animal," the Foundation noted.
Environmental heroes
Also dubbed the "Green Nobel Prize," the Goldman Environmental Prize honors "grassroots environmental heroes" from the six inhabited continents who work to protect our planet.
The other awardees include Gloria Majiga-Kamoto from Malawi, who is helping the nation's fight against plastic pollution, Maida Bilal of Bosnia and Herzegovina, whose work with women in their village led to the cancellation of two proposed dams, and Kimiko Hirata of Japan whose grassroots campaign resulted in the cancellation of 13 coal power plants that would have released over a billion tons of CO2 in their lifetimes.
Sharon Lavigne of the U.S. was also awarded the prize. A former special education teacher, she helped stop the construction of a plastics manufacturing plant in the Mississippi River through education and peaceful protests.
Liz Chicaje Churay of Peru was given the award as well. She was recognized for her involvement in helping create the Yaguas National Park, which is said to be comparable in size to the Yellowstone National Park. Its creation helps protect and conserve the country's biodiversity and indigenous peoples.
"These everyday heroes demonstrate the power of grassroots activism in the fight to protect our planet," the foundation said.
© Copyright IBTimes 2023. All rights reserved.