Puerto Rico Statehood: GOP Primary Highlights Movement Ahead Of Referendum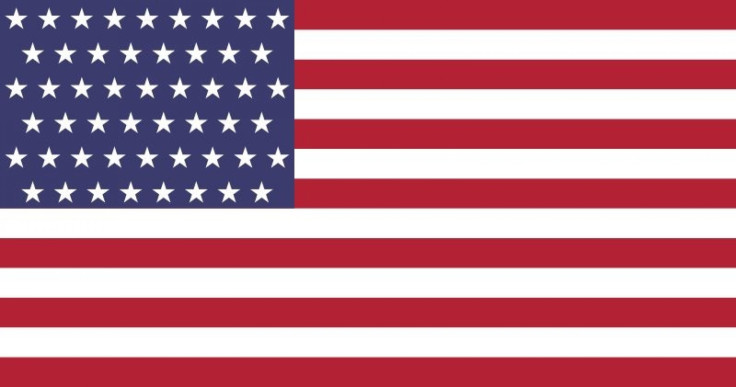 Mitt Romney and Rick Santorum have left Puerto Rico in their hunt for delegates in the GOP presidential primary election, leaving behind encouraging words for those who want to see the territory become the 51st state in the union.
Ahead of Puerto Rico's Sunday primary, Romney elicited cheers of Statehood now! during a campaign event after saying he would lead the effort in Washington to bring the island into the union if that is what Puerto Ricans want.
Santorum supports statehood as well, but he angered primary voters when he said this week Puerto Rico should make English its main language like other states.
As aspirants to the White House, Romney's and Santorum's remarks about the future of Puerto Rico are critically important to voters who will decide how the island's 20 delegates are allocated to the candidates. Puerto Ricans, who are U.S. citizens, are limited to voting in U.S. presidential primaries.
Puerto Ricans are very attuned to what any federally elected official has to say about the status of Puerto Rico, said Carlos Vargas-Ramos, research associate at City University of New York's Center for Puerto Rican Studies, in an interview. The politics around Puerto Rico revolve around the status question, the defining political issue in Puerto Rico.
How Puerto Rico should be governed is the question that divides its two main political parties, the New Progressive Party, which is for statehood, and the Popular Democratic Party, which wants to maintain territorial status with greater autonomy. There are also small parties that support a fully independent Puerto Rico.
This defining political issue may enter a new era after November, when voters go to the polls for the fourth time to decide Puerto Rico's future. Unlike referendums in 1967, 1993, and 1998, this one has officials in Puerto Rico and Washington confidant that it will be a reliable guage of Puerto Ricans' attitudes toward their governance.
President Barack Obama, the first U.S. president to visit Puerto Rico since John F. Kennedy, said in a speech there that a White House task force had provided Puerto Ricans with a meaninful way forward on this question of status.
When the people of Puerto Rico make a clear decision, Obama said in the capital city of San Juan, my administration will stand by you.
Elusive Solution
For over a century, resolution of Puerto Rico's status question has proven elusive, Pedro Pierluisi, Puerto Rico's delegate to the U.S. House of Representatives, said last month.
This November, he believes, will help solve this question because of the unique way in which the question is presented to voters.
The biggest change is that the ballot question is broken into two parts. The first question -- Do you want to maintain the status quo? -- requires a simple yes-or-no answer. The second question gives voters who want change three options: statehood, independence, or free association, the latter of which would make Puerto Rico its own country while remaining closely tied to the United States under a treaty, like the Marshall Islands and Micronesia.
Further, the ballot initiative has congressional support. A 2009 bill called the Puerto Rico Democracy Act laid out a process for voters on the island to decide their political future. Alhough the bill died in the Senate, the House approved it, giving Puerto Ricans a signal that Congress will heed the will of the voters under this referendum.
This year's referendum will not be a mere 'beauty contest,' Pierluisi said. To the contrary, it will be a meaningful vote with real implications for Puerto Rico's political future.
Pathway To Statehood?
This two-pronged approach to the ballot question favors a change in the current status, said Vargas-Ramos of the Center for Puerto Rican Studies.
If you add it together, advocates of independence and advocates of statehood, a simple majority do not want Puerto Rico to be a territory, he said, adding that it is difficult to know how the small pro-independence vote will affect the outcome of the status question.
Another signal that the status quo is in jeopardy is the rise of the statehood-supporting New Progressive Party. Chiefly aligned with U.S. Republicans, the party controls the governorship, legislature, and nonvoting seat in the U.S. House.
In December, NPP Gov. Luis Fortuño, who toppled a scandal-tarred incumbent Popular Democrat in 2008, signed the law that put the status question to a vote, also known as a plebiscite.
It was clear to the people of Puerto Rico, as a matter of platform, that the New Progressive Party would be pursuing a new plebiscite. And here it is, said Javier Arvelo, acting deputy executive director of the U.S. Council on Puerto Rico Statehood, a nonpartisan group.
The 51st State
Should Congress allow Puerto Rico to become the 51st state, it would be the 29th largest state with 3.7 million people, slipping in between Oklahoma (3.9 million) and Connecticut (3.5 million). It could send six members to the U.S. House and alter the dynamics of the Senate with its two seats.
Politically, the state of Puerto Rico could be a boon for the Democratic Party. While the NPP aligns with Republicans -- Fortuño, the NPP governor, endorsed Romney for president -- there are members who align with the U.S. Democratic Party. For instance, Pierluisi, the NPP delegate to the U.S. House, caucuses with Democrats and is an Obama supporter. Meanwhile, the rival Popular Democratic Party aligns with its mainland counterpart.
Further, the mainland Puerto Rican community, which maintains close ties to the island, have been a core Democratic consituency, with more than one-quarter of it living in New York. Now, the commnity is growing in numbers and political clout, notably in Florida, a state that will be heavily contested in the presidential election this year.
Still, the statehood movement's ties with the Republican Party run deep, counting among its supporters GOP presidents such as Gerald Ford, Ronald Reagan, and George H.W. Bush. The self-determination effort in Congress was also supported by Republican lawmakers from Alaska, a state that had grappled with statehood issues.
These political calculations can be a barrier to statehood, although advocates argue Puerto Rico would be competitive for both major U.S. parties.
Regardless of how Puerto Rico's referendum shakes out, Congress has the power to accept or reject Puerto Rico into the union once it submits its petition, like so many U.S. territories before it.
That can be difficult in a polarized Congress where power is split between House Republicans and Senate Democrats -- not to mention the majority's slim margin in each chamber.
Yet Congress has never rejected a territory's petition, even if it has delayed approval. Should Puerto Rico find itself waiting, statehood advocates believe Tennessee provided a way forward for territories.
Dubbed the Tennessee Plan, it follows a precedent set when Congress dragged its feet on Tennessee's petition. Having met conditions for statehood, Tennessee drafted a constituion and elected representatives to Congress.
When they got to Washington, they demanded the Congress let them take their seats. After a compromise was reached on the number of representatives for Tennessee, Congress agreed to the new state. NPP sees the Tennessee Plan as just another option on the table.
If they need to take that option, Arvelo said, they will.
© Copyright IBTimes 2023. All rights reserved.