Vincent Laforet Captures An Incredible View Of The Las Vegas Strip From 10K Feet In The Air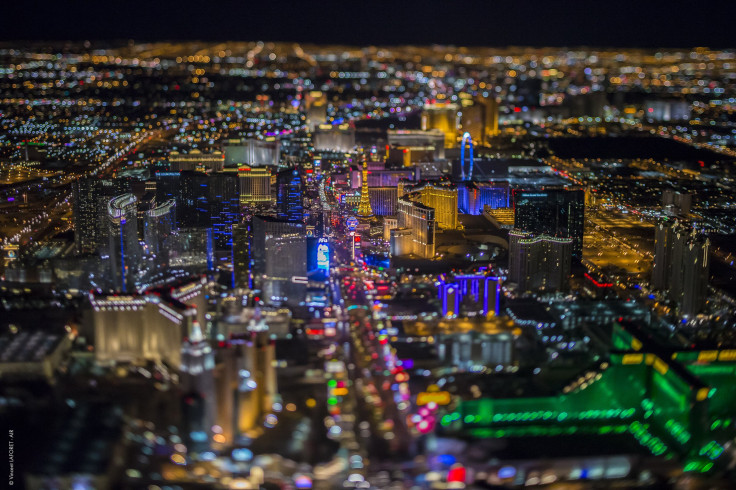 Strapped to a harness and dangling from a helicopter, you could expect to get an incredible view of a city as diverse and vibrant as Las Vegas, but these photos from filmmaker and photographer Vincent Laforet are incredible. Following his "Night Over New York" series, Laforet returned to the skies for "AIR: Sin City 10.8K" published Tuesday on Storehouse.
The last time we caught up with photographer Laforet, he had just finished his "Night Over New York" series. The project was something he was dreaming about for over two decades and was now able to do thanks to recent advancements in camera technology. "A lot of these images were made at 6400 ISO and, until one or two years ago, you couldn't really get clean images in terms of noise and color saturation at that high speed, which meant you couldn't really shoot much after an hour, or 30 minutes, past sunset. So, this was the perfect meeting between 15 years of experience flying, knowing the technology and saying, 'Hey, let's give it a try,'" Laforet said.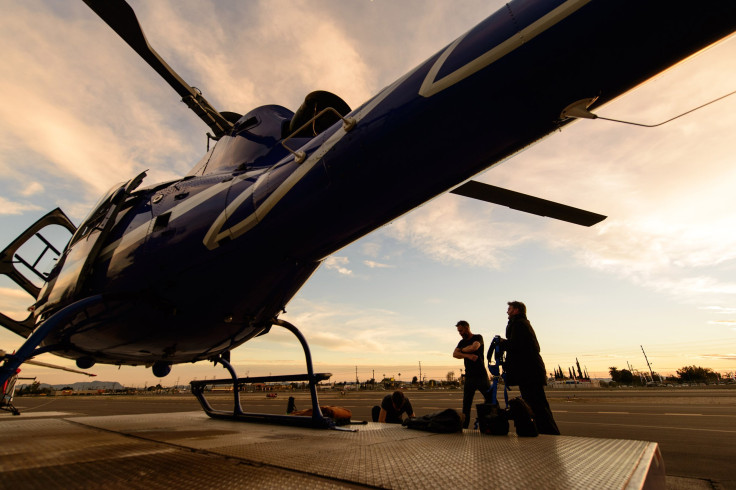 Boarding a helicopter, Laforet set his sights on Las Vegas. Climbing to an altitude of 10,800 feet, the pilot had to wear an oxygen mask and the pair was greeted to complete darkness. As the helicopter heads toward the city, you begin to see the bright lights and the landmarks of the strip.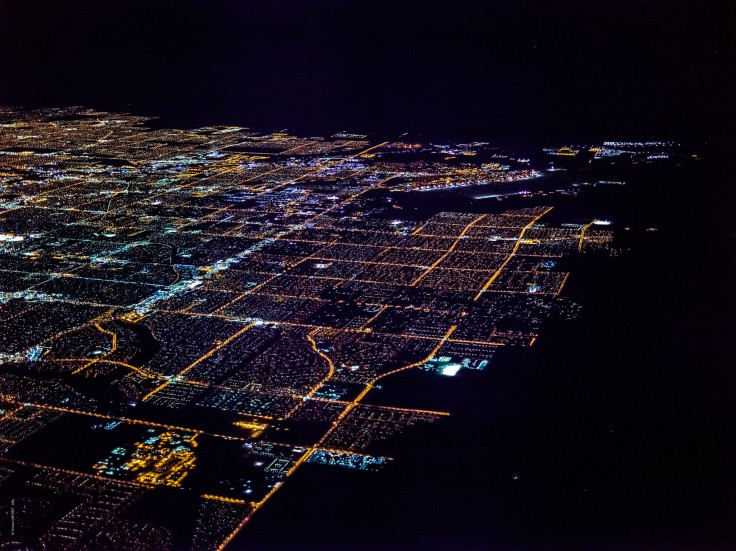 Starting is the easy part and Laforet still has to start shooting, which means he has to open the door of the helicopter and look down on the city. Of course he gets scared, but that's part of the thrill on a shoot like this. "The reality is, when you're leaning out the door and you're staring down, you feel very human and you're very aware of how we're not meant to fly. And a helicopter is not a very aerodynamic aircraft -- if the engine fails, it's not going to be a pleasant experience. If you were to fall, it's going to be a very long fall where you'll have a lot of time to think about things," Laforet said.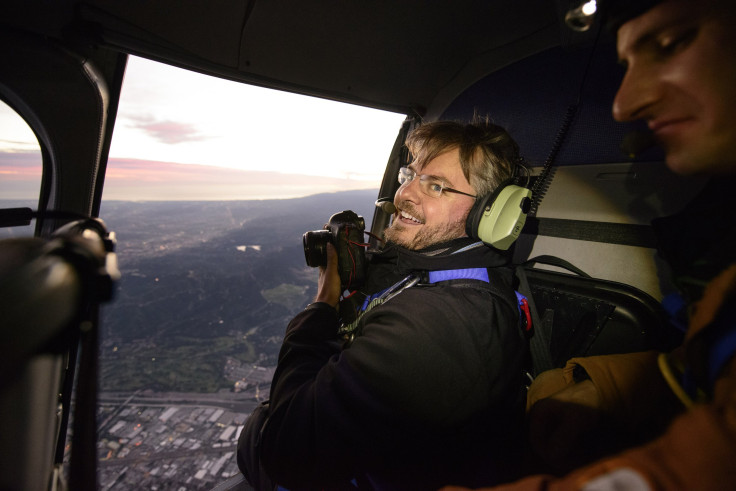 "It absolutely looks like a computer motherboard or a memory chip from the air. You can almost see the electricity running through it," Laforet said of Las Vegas on Storehouse which has the complete set of photos from the night. Laforet is looking to take the series to Europe in the near future.
A few select shots can be viewed below.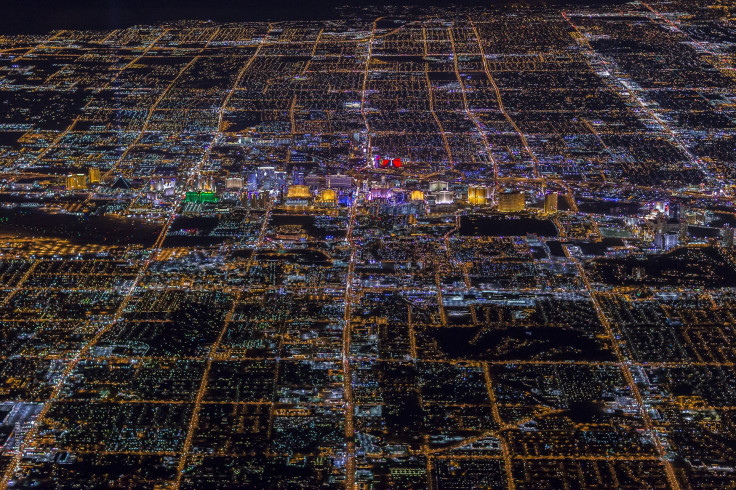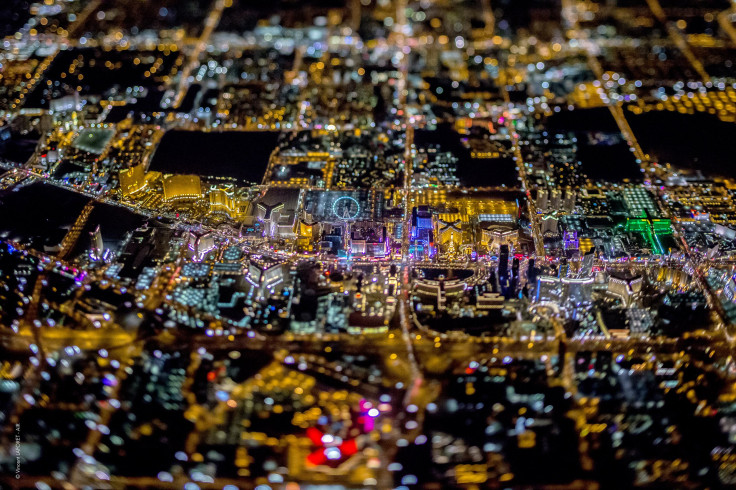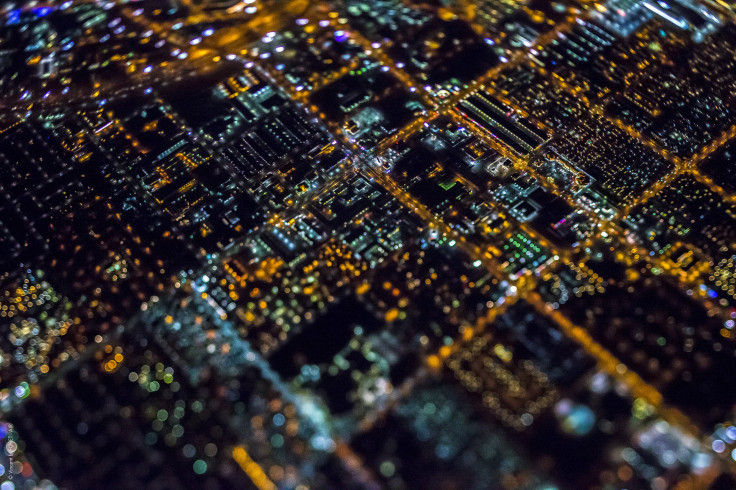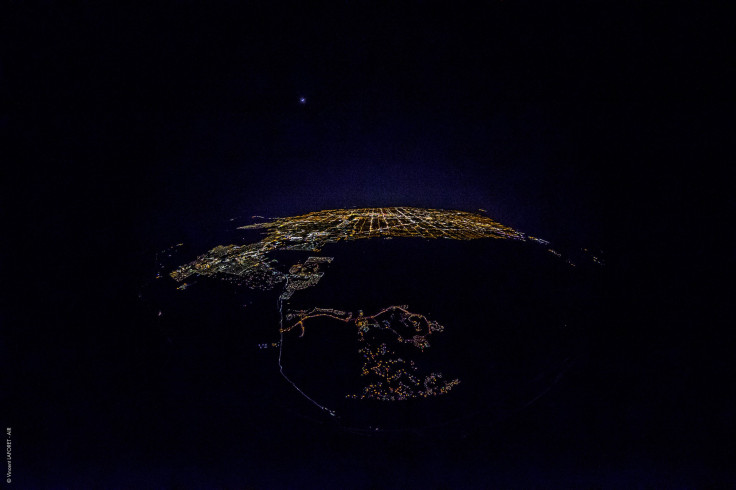 © Copyright IBTimes 2023. All rights reserved.